Health Foundation of Central MA Announces 2014 Grant Opportunities
Wednesday, January 08, 2014
The Health Foundation of Central Massachusetts is seeking new grant applications in 2014.
Letters of intent to the Foundation's Activation Fund are due April 17, and letters of intent to the Health Care and Health Promotion Synergy Initiative are due July 17.
"The goal of the Foundation's grant making is to help vulnerable populations throughout Central Massachusetts and this year by opening both the Synergy Initiative and Activation Fund funding avenues, the Foundation anticipates continuing to do that," stated Dr. Jan Yost, President of the Foundation. "Many of the Synergy Initiative and Activation Fund projects that the Foundation has funded in the past have had significant impact in the region and we would expect that to be true of projects that we will fund in 2014."
The Activation Fund supports discrete, one-year projects that demonstrate creative and innovative approaches to deal with community health concerns. The Health Care and Health Promotion Synergy Initiative provides three to five years of funding for collaborative projects that target health issues in Central Massachusetts with integrated, comprehensive strategies.
Information about the guidelines for each of these funding opportunities can be found on the Foundation's website at www.hfcm.org .
Organizations that are interested in applying are encouraged to meet with Elaine Cinelli, Vice President for Programs, to assess the fit of a proposed project with either the Activation Fund or Synergy Initiative guidelines.
---
Related Slideshow: 13 Biggest Healthcare Stories in Central MA in 2013
The most import stories from one of the most historic years in memory for Central Massachusetts healthcare.
Prev
Next
13 Inspection Scores
INTERACTIVE: Worcester Restaurant Health Inspection Tracker
Before you go out to dinner, make sure you know about the cleanliness of the establishment. GoLocalWorcester spent weeks going through the files of every health inspection in Worcester for nearly 700 restaurants. Use our proprietary interactive map to check any restaurant before you go out to eat. Check out our interactive map and fully sortable and rankable tabular data set to explore how your favorite restaurants did on their latest health inspections.
GoLocal also reported on the 50 Restaurants with the Worst Health Code Scores in Worcester and talked with experts about inspections -- and foodborne illnesses.
Prev
Next
12 MA's Top 25 Diseases
The 25 Biggest Diseases To Strike Massachusetts
What infectious diseases hit Massachusetts the hardest, and in the biggest numbers? In July, The Centers for Disease Control (CDC) released its latest data for "notifiable diseases," defined as those infectious diseases "for which regular, frequent, and timely information regarding individual cases is considered necessary for the prevention and control fo the disease," according to the CDC. The latest data reports the number of cases in MA from 2011.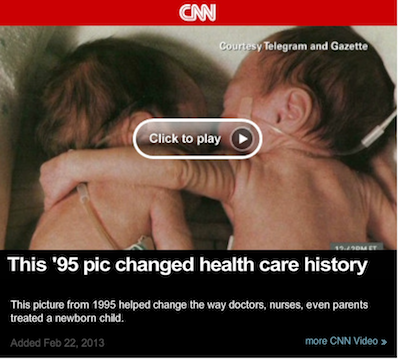 Prev
Next
11 Famous Twins Thriving
Worcester Twins Thriving 17 Years After Famous Hug
When the Jackson twins were born 12 weeks premature in October of 1995 in Worcester, doctors were not sure if the two newborn girls were going to make it.
When one started to fade at just three weeks old, a nurse thought to put her sister in the same incubator as her, resulting in an immediate improvement in her health and the famous photograph of the "rescuing hug."
Now the girls are thriving 17-year-olds, and their story was recently featured on CNN.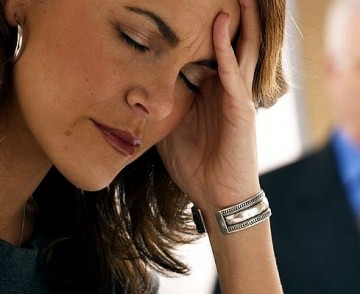 Prev
Next
10 High Stress in MA
Gallup Poll: MA 5th Most Stressed Out State
A new poll from Gallup revealed that Bay State residents are a bunch of worrywarts. According to their most recent ranking, Massachusetts is facing the fifth highest levels of stress in the country.
While the Commonwealth's ranking in this Gallup poll didn't change since last year (also fifth place), the figures did shift.
Prev
Next
9 Healthiest Counties
The Healthiest Counties in Massachusetts
Worcester County ranked 9 out of Massachusetts' 14 counties in overall health according to 2013 rankings by the Robert Wood Johnson Foundation, a national foundation focused on improving public health. The 2013 County Health Rankings place Worcester County somewhere near the bottom of pack. Dukes and Middlesex counties are the healthiest, while Suffolk and Hampden counties are the least healthy.
Prev
Next
8 MA Sexual Health
New National Ranking: How Sexually Healthy Is MA?
Massachusetts came in 4th place for sexual health in New England, according to the brand-new Sexual Health Rankings, just released this week.
The first-ever assessment of state-by-state data on 26 comprehensive health and services measures that speak to sexual health put the Bay State at #5 overall in the US, and #4 among New England states. Vermont was the #1 state in the country for sexual health, while Mississipi was the worst at #51. Variance, LLC, has produced the rankings in collaboration with The Center for Sexual Pleasure and Health, an education and advocacy organization based in Pawtucket, RI.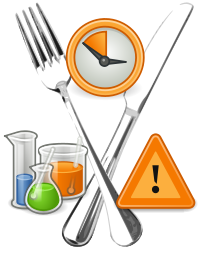 Prev
Next
7 Health Code Experts
Experts Weigh in on Restaurant Inspections and Foodborne Illness
While restaurant inspections are required throughout the country, how they are conducted, recorded, and utilized varies greatly among towns and cities. While our custom interactive let you explore the inspections, its improtant to temper and contextualize your discoveries (some of them surprising!) with input from chefs, doctors, and national experts.
We reached out to a wide array of each when we conducted our look into the worst health inspection offenders in Worcester.
Prev
Next
6 Rampant Opioid Abuse
Massachusetts Drug Overdose Deaths Up 47% Since 1999
Last year we reported that Worcester's heroin use was twice the national average - Massachusetts is the top state in the country for opioid overdoses, and lifetime heroin use in Worcester is almost 5%, twice the state and national average.
This year a report recently released by the Trust for America's Health (TFAH) showed that overall drug overdose deaths in Massachusetts have climbed 47% since 1999. The Bay State is now ranked 32nd out of 50 states in annual drug overdose deaths, with nearly 11 of every 100,000 deaths resulting from an overdose. The majority of these deaths were the result of prescription drug abuse- opioids.
Prev
Next
5 Curbing Candy Craze
11 Ways To Help Kids Curb Their Halloween Candy Craze
This Halloween, while Central Massachusetts kids were gearing up for a candy extravaganza, their parents were dreading the sugar assault on their children's health.
Statistics that show that Americans buy nearly 600 million pounds of candy during the Halloween season. That boils down to about 1.9 pounds of candy per person.
Kate Roberts, a consulting psychologist to school districts throughout Rhode Island and Massachusetts, says that with obesity and diabetes on the rise, not to mention the scare you'll get at the dentist's office parents may want to limit some of this devilish behavior.
Prev
Next
4 Sale of St. Vincent's
Controversy Surrounds Buyer of St. Vincent + MetroWest Hospitals
On June 24th, Major US hospital operator Tenet Healthcare Corporaton announced its intention today to buy Vanguard Health Systems Inc for $1.73 billion, a purchase that would include Worcester's St. Vincent Hospital. The purchased marked the re-entry of Tenet Healthcare, a familiar and legally challenged for-profit hospital chain, back to Central Massachusetts.
Tenet owned the Central Mass. hospital once before, selling it to Vanguard in 2004. At the time, Tenet faced federal charges of Medicaid fraud. It wasn't the first time that would happen, and it wouldn't be the last. In the past decade, Tenet has shelled out more than $1 billion to settle a laundry list of legal charges. Read on to learn about the charges and for expert commentary on what their re-entry means for St. Vincent's and its patients.
Prev
Next
3 Nursing Home Rankings
Massachusetts Ranked #19 on National Nursing Homes Report Card
Massachusetts received a "B" ranking for nursing home quality of care from "Families for Better Care," a national nursing home resident advocacy group -- and earned the #19 top spot in the country overall.
The group published the nation's "first-ever state-by-state nursing home report card" by analyzing eight federal measures to rank nursing home quality.
But local experts warned that MA's ranking did not directly mirror the more local picture in Worcester. While roughly 2/3 of nursing home residents in Massachusetts are there under Medicaid programs, the number is closer to 3/4 in Worcester County, according to Ernie Corrigan with the Massachusetts Senior Care Association. So do some more local research- check out our complete ranking and ensure the nursing homes you choose are not among the 1/3 of Worcester nursing homes graded "below average".
Prev
Next
2 Nurses Fight at UMass
UMass Memorial Nurses Vote to Strike
Staff members at UMass Memorial hospital were embroiledinvolved in heated talks with the hospital's administration, with the Massachusetts Nurses Association (MNA) union at their side. 2,000 of the hospital's nurses were ready to take it to the next level. The nurses alleged that they were under staffed and putting patients at risk. The standoff dated back to mid-2012 and culminated around midnight on May 23rd, the night before the one-day strike was set to begin when a deal was reached to avert the strike.
The timeline:
November 15, 2012: UMass Memorial and Nurses Union Clash Over "Dangerous Mismangement"
December 13, 2012: Nurses Picket UMass Memorial Over Staffing + Pension Cuts
February 23, 2013: Local Nurses Say Hospitals "Skirting the Law"
April 11, 2013: UMass Memorial Nurses Prepared to Strike
April 12, 2013: UMass Memorial Nurses Vote to Strike
May 10, 2013: UMass Memorial Nurses to Hold One-Day Strike
May 18, 2013: UMASS Memorial/Hahneman Nurses Settle, University Nurses Pending
May 20, 2013: UMass Memorial Univ. Campus Nurses Strike Still Looming
May 23, 2013: No Strike—UMass Memorial and Nurses Reach Agreement
Prev
Next
1 Patients Rank Hospitals
New England's Best Hospitals Rated By Patients
Traditionally, hospitals are rated and ranked on a combination of sound technical care, adequate resources, and impressive statistics. But an increasing emphasis is being placed on perhaps one of the more important measures: the patient's perspective. With that in mind, GoLocal has sifted through and analyzed the results from a government-sponsored survey of more than 50,000 patients in 176 hospitals in New England (full chart here), and emerged with the first-ever patient-based ranking of the region's top hospitals.
GoLocal consulted with patients, experts, and hospital administrators for their take to contextualize the rankings- click here to read the story.
Related Articles
Enjoy this post? Share it with others.