Worcester Heroin Use Twice National Average
Wednesday, July 11, 2012
Massachusetts is the top state in the country for opioid overdoses, and lifetime heroin use in Worcester is almost 5%, twice the state and national average.
Founder and Director of the Massachusetts Organization for Addiction Recovery (MOAR), Maryanne Frangules, says that their group is working closely with the state legislature and the Worcester Division of Public Health to combat this complex issue.
Worcester is already home to one the state's fifteen opiate coalitions to help fight addiction and overdoes to these drugs. Opioids include heroin, other opium-containing illegal drugs as well as prescription drugs like Benzodiazepines and oxycontin.
Statistics
According to this year's Health of Worcester, conducted by B. Dale Magee, MD, MS and Derek Brindisi, MPA, RS this March, there were 4,821 rehab admissions in 2010, about half of which were related to opioids.
There were 94 overdose 911 calls in 2011, and deaths from opioid overdose exceeds deaths from auto accidents.
The state's Emergency Rooms see four times the number of cases featuring heroin, compared to the rest of the country.
Prescription opioid use among youth is on the rise and often leads to cheaper and the more accessible heroin. Lifetime heroin use in Worcester is almost 5% -- double Massachusetts and US levels as a whole.
"I do know that where it does rise, like in Worcester, there is a wonderful, hard-working coalition there and people meeting to address this," Frangules said.
Behind lung diseases related to smoking and cardiovascular diseases related to weight & smoking, deaths related to opioid overdoses account for highest number of deaths in Worcester.
What's Causing the Numbers
Frangules says that the number one reason for overdose deaths is the fear of calling 911 in order to avoid being arrested.
"The state legislature has done some things to help this including the 911 Good Samaritan Bill that encourages calling," she said. "One bill from the Senate, 2125 is all about prescription drug abuse and focuses on increased public awareness, and reducing the supply of prescriptions."
Prescription drugs have greatly increased the issue of opioids, Frangules says.
"This is what happens: in the late 90s oxycontin came on board for people with severe cancer. Because it became so widely available, people who wanted a quick fix would take the drug," she said. "They become addicted and then start using other means to get that. Oxycontin is expensive at about $80 a pill, versus $5 to get your heroin on the street."
Brindisi, who helped produce the Health of Worcester report said, "A more recent trend suggests- the medical community indicating that there is a heavy expectation to treat pain amongst their patients. This accounts for sometimes over prescribing various opioids such as Vicodin and Percocet."
While the state has also increased their watch on prescription drug abuse, Frangules said that these drugs continue to be prescribed in large numbers, promising to be safe – something that it never the case.
"There are Benzodiazepines, and things like Valium or you can get Klonopin. Every time they come out, they're supposed to be very safe, but that never happens," she said. "Benzodiazepines are only for people with severe anxiety, but young people get them and become addicted."
MOAR pushes public awareness of the benefits of recovery and the ability for those who are addicted to turn their lives around, but Frangules says they're fighting against many issues including a culture of addiction and a stigma against users.
Stigma of Addiction
Public health initiatives in Massachusetts are looking at an issue than has deep-seated social implications which are inhibiting drug abusers from seeking out the aid they need.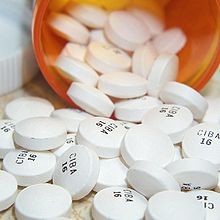 "We have to look at addiction as another disease. I remember growing up, people didn't talk about cancer. It meant instant death, something wrong with your genes. Today, it's something that's still a terrible thing, but people have demonstrated the value of research," Frangules said. "People can prevent it and they can live again. We need to keep the hope alive. I'm seeing that with addiction. It won't be something solved quickly, but I'm seeing the change."
Frangules said there are many things they're facing in working to reach out to drug users. The process, she says, is an evolution in teaching people how to better react and prevent addictions.
"Because there's such a stigma against addiction, it's not the first thing people address. It's an evolution over time to take action. We need to promote the value of recovery," she said, citing again Worcester's treatment agencies. "You can't let up on it."
The dangers of prescription drugs also need to be voiced, she says.
"There's a whole culture of abusing. Prescription drugs may be prescription drugs but they also have to be used in the same manner," Frangules said. "You have to teach the value of living in recovery, and show that it is possible to get into recovery. People have to be able to get to treatment. There can't be waiting lists – and that's happening."
A Long Process
While bills have been passed, and support centers have opened across the state, Massachusetts still faces a looming problem with opioid addiction and overdose. Frangules is proud of the response to the issue, but says the problem is one that will take a long time to work.
Related Articles
Enjoy this post? Share it with others.