slides:

Massachusetts' Top 10 Killers

Friday, October 12, 2012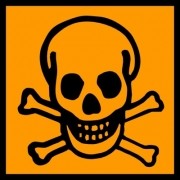 What diseases and related causes kill the most Massachusetts residents every year? And what can you do to make sure you stay away from these grim tallies? Here are the Top 10 killers in Massachusetts, based on the most recent data from the Centers for Disease Control.
Note: for national rankings, a lower number means a higher rate. For example, a #1 ranking in heart disease would mean a state's rate is the highest (or worst) in the nation. Correspondingly, a higher number means a lower, or better, rate (a #50 ranking in diabetes would mean a state's rate is the best in the nation). (Additional research by Monica White)
Related Articles
Enjoy this post? Share it with others.