Becker College to Honor Judge Mathis at 225th Commencement
Wednesday, February 27, 2013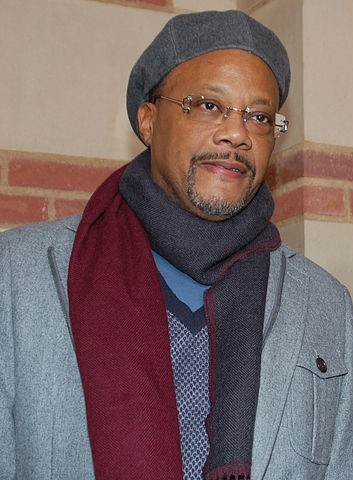 Court will be taking a brief recess on Saturday, May 11, when Judge Greg Mathis delivers the keynote address at
Becker College's
225th commencement ceremony. At the ceremony, which will be held at 11 a.m. in the
Hanover Theatre
in downtown Worcester, Judge Mathis will also be presented with an honorary doctorate degree of humane letters from Becker College for his commitment to advocating for equal justice and for his career of public service.
For this historic anniversary of 225 years, Becker College is focusing on Celebrating a History of Changing Lives, a theme on which Judge Mathis can personally speak.
"Judge Mathis's journey from his troubled youth on the streets of Detroit to his distinguished career as a judge, television host, and philanthropist is an inspiring tale of individual achievement and social responsibility," said Becker College President Robert E. Johnson.
"At Becker, we believe there is no limit to the heights that can be reached by individuals who refuse to accept limits and insist on the pursuit of opportunity. Judge Mathis is the personification of that vision."
When taking a recess from dealing out justice in his eponymous award-winning television court show, Mathis devotes his time to offering youth second chances and speaking nationwide about empowerment and equal justice.
Outside of the courtroom, Judge Mathis and his wife, Linda, have set up the non-profit agency Young Adults Asserting Themselves (Y.A.A.T.), which has helped thousands of 17-25 year-olds with career and job opportunities, job training, and college enrollment assistance. They continually raise money for various equal justice political and youth causes. Additionally, the inner city of Detroit has also benefited from the five non-profit preschools that the couple has opened.
A future judge from the beginning, Mathis worked on the staff of Detroit City Councilman Clyde Cleveland after college, and later as an advocate for equal justice with Reverend Jesse Jackson's Rainbow PUSH, where he currently serves as vice president. A national board member of the Southern Christian Leadership Conference (SCLC) and the Morehouse School of Medicine, Mathis graduated from Eastern Michigan University in 1983 with a bachelor of science degree, and later earned his juris doctor degree from the University of Detroit School of Law in 1987. He also holds honorary doctoral degrees from Florida A&M University and Eastern Michigan University.
Related Articles
Enjoy this post? Share it with others.