College Admissions: 6 Things Seniors Need to Do Right Now
Monday, July 11, 2016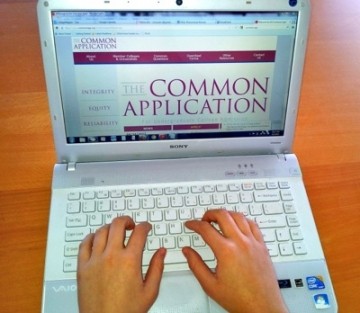 Parents and students often forget that early admission deadlines fall just a few weeks after school begins. In recent years, colleges have been taking an increasing number of students in the early action and early decision rounds—sometimes as much as 70% of the entering freshman class. This means that there are far fewer seats available during the regular admission round and many more applicants. Here are some things you can do now to be ready for those strategic fall application deadlines:
1. Schedule your fall SAT or ACT.
October is generally the last test date that will be scored in time for November early action or early decision deadlines. Register for the ACT at www.act.org and the SAT at www.collegeboard.com. If your colleges require SAT II Subject Tests and you have not taken them, you will also need to allow a test date for those.
2. Schedule the remainder of your college visits.
Colleges within an 8 hour drive want to know that you have visited before you apply. Studies have shown that students who do not visit within that geographic range are not likely to matriculate, and colleges want to have a good yield. Many are calculating an "interest factor" based on the type and frequency of your interaction with them, and this plays into admission decisions at many colleges.
3. Finalize your college list and know where you are applying early action and/or early decision.
You should apply to about 9 colleges, evenly divided between stretch, reasonable and backups. Early admission deadlines begin to hit October 15, with many falling November 1-December 1. University of California campuses have an unusually early regular decision deadline of November 1.
4. Finish your applications and essays well in advance of filing dates.
A good essay has been through AT LEAST 3 revisions before it is ready to submit. Your applications need to be proofed and double checked by you and a second pair of eyes before you send them. The biggest complaint I hear from admissions officers is that essays seemed rushed and applications have typos. This is one of the most important documents you will ever file, treat it that way.
5. Secure teacher recommendations.
If you did not ask 2 teachers for recommendations in the spring, you need to do it as soon as you return to school in the fall. If you have October or November deadlines, they will only have a few weeks to write your recommendation. Also notify your guidance counselor that you will be applying to schools during early admission—they need to write a recommendation and prepare transcripts and other documents for your colleges.
6. Prepare the CSS Profile if you plan on applying for financial aid at private colleges.
This form is due when you file applications (or shortly after), unlike the FAFSA form which isn't due until February or March at most schools. For a list of colleges that require the CSS Profile, go to: https://profileonline.collegeboard.com/prf/index.jsp.
Cristiana Quinn, M.Ed. is the founder of College Admission Advisors, LLC which provides strategic, college counseling and athletic recruiting services for students. www.collegeadvisorsonline.com.
---
Related Slideshow: 10 Pieces of Advice for College Freshmen and Their Parents
Heading off to college can be a stressful time. To ease the anxiety, Cristiana Quinn, GoLocalProv's College Admissions Expert, has some sage words for children and parents alike.
Related Articles
Enjoy this post? Share it with others.