Cultural Historian Catherine Tumber to Speak on Green Development at Clark
Saturday, February 16, 2013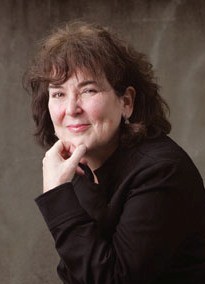 If this Thursday's colors were the reds and pinks of roses and carnations, the color du jour in Worcester on Thursday, February 28th will be green. At 4pm on that day, Clark University will host scholar, Catherine Tumber as she delivers an environmentally focused lecture titled, "Fields, Factories, and Workshops: Green Economic Development on the Smaller-Metro Scale."
An accomplished academic in her own right, Tumber is a visiting scholar at Northeastern University's School of Public Policy and Urban Affairs as well as a fellow with the Massachusetts Institute for a New Commonwealth Gateway Cities Innovation Institute, and author of the book, Small, Gritty, and Green.
Published in 2011, Tumber's book was well received in both academic and environmental circles. Small, Gritty, and Green has been named among the best 15 books of 2011 by the American Society of Landscape Architects and the best science books of 2011 by the Sustainable Cities Collective. Part historical inquiry and part journalistic account, the book argues that America's older cities can play an important central role in a greener, low-carbon, re-localized future.
Her further accolades include: a doctorate in U.S. social and cultural history from the University of Rochester, where she studied with renowned social critic and historian Christopher Lasch; teaching positions at University of Rochester, Syracuse University, and at St. Lawrence University; work as an editor for the Boston Phoenix and the Boston Review, and essays published in Democracy: A Journal of Ideas, The Nation, the Washington Post, Wilson Quarterly, Commonweal, and American Literary History.
Tumber's important and informational lecture is free and open to the public and will take place on Thursday, Feb. 28, at 4 p.m. in Tilton Hall, 2nd floor of the Higgins University Center, 950 Main Street. A book signing will follow. The event is co-sponsored by Clark's Department of Economics, the Graduate School of Management, the George Perkins Marsh Institute, the Community Development and Planning Program, and the Mosakowski Institute for Public Enterprise.
Related Articles
Enjoy this post? Share it with others.