Don't Miss: Claflin Hill Symphony's Family Symphony Matinee
Saturday, March 08, 2014
On Sunday, March 23, 2014 at 3:00 pm, the Claflin Hill Symphony Orchestra will present its annual Family Symphony Matinee concert at The Milford Town Hall Grand Ballroom. This season's Family Symphony Matinee program is entitled "Around the World in 60 Minutes" and will feature music from famed composers from different countries and cultures including George Gershwin, Antonin Dvorak, Tchaikovsky, and more.
The Claflin Hill Symphony Orchestra will also be joined by members of the Claflin Hill Youth Symphonies' Youth Orchestra for a "Side by Side" performance of Arturo Marquez's "Danzon No. 2."
An "Instrument Petting Zoo," an event where audience members have a chance to try out various orchestral instruments with the assistance of Claflin Hill Symphony Orchestra musicians, will precede the concert at 2:30 pm.
The event is a part of Claflin Hill's 2013-2014 "Journeys" season. Tickets are $12 for general admission and $8 for students and seniors. The Milford Town Hall is located at 52 Main Street, Route 16 in Downtown Milford and is handicapped accessible. For more information or to purchase tickets, call Claflin Hill at (508) 478-5924 or visit www.clafinhill.org.

---
Related Slideshow: 13 Biggest Music Stories in 2013
Prev
Next
13. Opera
In July 2013, the Greater Worcester Opera put on its 10th Annual Summer Concert Series at Worcester's Briarwood Community Center. The popular event featured a variety of singers performing themed selections with all proceeds going to support the GWO's season.
This year, the performances included Broadway Melodies, American Songbook, Operetta- G&S & More!, and Opera Gala.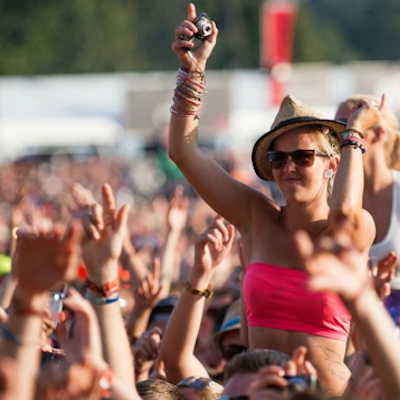 Prev
Next
12. Wormtown Music
The Worcester music scene, popularly known as Wormtown, celebrated its 35th Anniversary in May of 2013. To honor the occasion, Ralph's Diner hosted a concert featuring five bands (The Commandos, The Performers, Musclecah, The Time Beings, and the Numbskulls), who's members have been key players in this piece of local history.
Photo: Mike Malone
Prev
Next
10. Ashley Jordan
Ashley Jordan is barely 21-years old, but she is already making a big impact on the Worcester music scene.
The Harvard-native was honored with the Best Female Vocalist and Best Country/Americana Act Awards at the 2013 Worcester Music Awards, and in August, she sat down with GoLocal's Kelly May for an interview.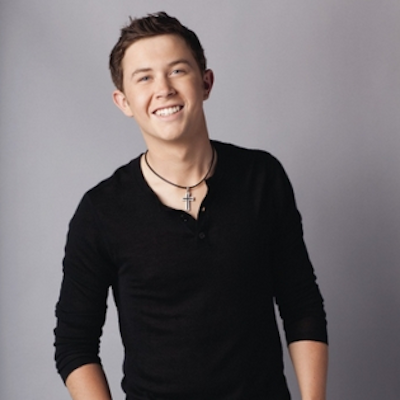 Prev
Next
9. Indian Ranch
If you are a fan of country music in Central Mass, Webster's Indian Ranch was the place to be this past summer. In 2013, their summer concert series drew some big-time acts, such as The Charlie Daniels Band, Montgomery Gentry, Phil Vassar, Dwight Yoakam, and 2011 American Idol winner Scott McCreery to the cozy 3,000 seat amphitheater.
Prev
Next
8. Sir Elton John
He may not have been in Worcester, but it was certainly worth the trek to Boston to see music royalty. Sir Elton John has been performing live for decades, and never lost a step along the way. Just ask GoLocal music critic Ken Abrams who reviewed Elton's Providence appearance:
Elton John made a triumphant return to Providence Saturday night, making the Dunkin Donuts Center the second stop on his Diving Board Tour. Expectations were high for the near capacity crowd and Sir Elton did not disappoint. He covered a number of hits in his 28 song set, including a full album side from "Goodbye Yellow Brick Road." Read More
Prev
Next
7. Robin Lane
She grew up with Sally Field, lived with and sang for Neil Young, and married Police guitarist Andy Summers. But even more impressive than her resume, is the adversity that Robin Lane has faced and overcome. GoLocal's Susan Wagner had the privilege to sit down with this musician and trauma survivor in 2013 for an interview.
Prev
Next
6. Live Music Venues
Worcester's music scene was alive and well in 2013, and as much credit goes towards the bands and performers; its the infrastructure -- the venues -- that give these talented artists the medium to share their work with the world.
In 2013, GoLocal compiled some of the best live music venues in Worcester, check them out here, and here.
Prev
Next
4. New Bedford Folk Fest
GoLocal Music Critic Ken Abrams spent the weekend of July 6-7 enjoying some hot weather and dozens of cool artists to the New Bedford Folk Festival. Previously known as New Bedford Summerfest, the name change this year didn't affect the remarkable talent present at the festival. We'll share some thoughts on a few performances; sadly, we couldn't get to all of them. Read More
Read GoLocal's Coverage of Music Festivals in Central Mass Here
Prev
Next
2. Pearl Jam
On the same day that they released their tenth studio album, Lightning Bolt, grunge-rock legends Pearl Jam took the stage at Worcester's DCU Center. GoLocal music critic Rob Duguay was fortunate enough to be front and center for the October show:
Last night at the DCU Center in Worcester, Seattle alternative rock legends Pearl Jam kicked off their two-night stay with authority. Earlier in the day, their tenth studio album Lightning Bolt was officially released to the masses to much acclaim. What better way to celebrate a new record from the all-time greats than in front of a sold out arena? With one of the best bands of the past 25 years making everyone go crazy for three hours with no openers, Worcester was about to get rocked into another stratosphere. Read More
Photo: Shawn Schillberg
Prev
Next
1. Algonquin Lip-Dub
The athletes at Northborough's Algonquin Regional High School became internet celebrities in 2013 after their YouTube video went viral.
The video featured dozens of students performing a lip-dub of a song by Owl City and Carly Rae Jepsen while backpedaling through the school.
The video was part of a marketing class project, and had more than 18,000 hits within 48 hours of being published.
Watch the amazing video here .
Related Articles
Enjoy this post? Share it with others.