GETTING OUT: Surviving the Mayan Apocalypse in Central Mass
Thursday, December 20, 2012
It's finally here. The day we have all been waiting for. This Friday, December 21st, is the day the Mayan calendar predicted it all would end.
Now of course most scientists and others in the know say this story is utter fantasy and are quite sure the world will live to see another day, but you never know. Whether you're looking for fun and excitement, peace and quiet, or a little of both, in your possible final hours, there is sure to be a place to close to you to satisfy your needs. Here are just a few.
End of the World Party at Ralph's Rock Diner
148 Grove Street, Worcester
The world-famous Ralph's Rock Diner is holding an End of the World Party featuring the musical stylings of the Numbskulls, Ten Foot Polecats, Kermit's Finger, Pity Whores, and Secret Evil Plan from 9p.m. to 2a.m. Have some beers, enjoy the raucous atmosphere, and let all your fears about your possible impending doom drift away in a sea of careless fun.
Link
End of the World Dance Party at Jillian's
315 Grove Street, Worcester
Jillian's of Worcester is also having an end of the world party in honor of the alleged apocalypse. It will be a dance party featuring the mixes of DJ Bobby J. Usher in the end with mindless dancing, or play some fun games and win cool prizes in the arcade and play a game of pool with your friends on one of the many billiard tables. Enjoy some great food and drinks as well.
Link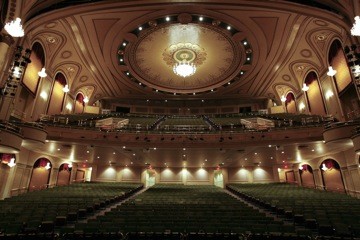 Go to the Movies at Blackstone Valley Cinema or A Christmas Carol at Hanover Theatre
70 Worcester/Providence Turnpike, Millbury; 2 Southbridge Street, Worcester
This is the best time of year for movies so just before the world ends, get yourself to a theatre and check out one of the many popular and critically acclaimed films currently playing including Lincoln, Skyfall, The Hobbit and Wreck-it Ralph. When you get out, shop around the massive strip mall and look for items that may help you survive the impending calamity. Also, check out Charles Dickens' classic A Christmas Carol being performed at the Hanover Theatre in honor of the season.
Blackstone Valley Cinema / Hanover Theatre
Christmas by Candlelight at Old Sturbridge Village
1 Old Sturbridge Village Road, Sturbridge
If you want a little more peace and calm as you await the possible end and wish to make it more of a family outing, come listen to historic interpreters in costume in a candlelit New England Village explain the origins of some of your famous Christmas traditions like Father Christmas, sugarplums, Yule logs, mistletoe, Christmas Trees and more (even though of course we may not be making it to Christmas this year)!
Link
Candlelight Tour of Salisbury Mansion
40 Highland Street, Worcester
Spend your final hours in the midst of the lavishly decorated Salisbury Mansion, the only historic house museum in the city. Look in awe at the beautiful place as you learn about how people celebrated and decorated for the holidays in Victorian New England in the 1800s.
Dick Doherty's Beantown Comedy Escape
257 Park Avenue, Worcester
They say laughter is the best medicine; perhaps not enough to cure armageddon, but it's still nice every once in awhile. Go down to Dick Doherty's Comedy Escape to see Dick Doherty himself perform his hilarious act. Humor is a terrific distraction. Enjoy some great food and drinks as well.
Link
Bancroft Tower
Bancroft Tower Road, Worcester
Experience the peace, quiet and serenity one feels while viewing almost the entire expanse of the city of Worcester. Perhaps you will be able to have a great view of the asteroid that may be about to hit. This can also be a very romantic place or a place to spend your final minutes with the one you love the most while you take in the beautiful view.
Related Articles
Enjoy this post? Share it with others.