Girl Scouts to Host Geek is Glam STEM Expo at WPI
Wednesday, September 17, 2014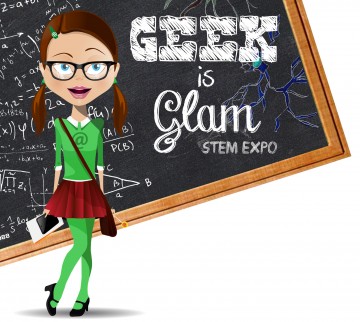 Nearly 600 girls, 45 presenters, and 20 panelists will convene at Worcester Polytechnic Institute on Saturday October 18th to celebrate science, technology, engineering, and mathematics (STEM) at the Geek is Glam STEM Expo.
This day-long interactive STEM conference for girls is hosted by the Girl Scouts of Central and Western Massachusetts and WPI with over 100 area education and adventure collaborators.
Girls will be exposed to some of the area's top scientific and engineering minds as they engage in the hands-on aspect of exploration and discovery while they build, explore, assemble and imagine.
Interactive workshops, demonstrations, hands-on exhibits and educational career panels will be presented by: Cambridge Science Festival-Science on the Street; Brain Explorers with the Association for Women in Science; the Burncoat Robotics Team; iRobot; Mass Academy of Math & Science presenting DNA and Rainbows; Museum of Science Engineering is Elementary; Six Flags New England; WorldWide Telescope; SPHERES satellite with Zero Robotics, EcoTarium; Worcester State University; Lemelson-MIT Program; Zoo New England; Mass Audubon/Broad Meadow Brook; Emagination Computer Camps; Bridgewater State University; Seven Hills Charter School; Robotics Resource Center at WPI; Cummings School of Veterinary Medicine at Tufts University; Women in Robotics Engineering Group and Roger Williams Park Zoo, and more.
Among the presenters are Ashley Freiberg, racecar driver and the first woman to ever win a race at Daytona and Boston's Danielle Vollmar, WCVB Channel 5 meteorologist.
For a Full List of Activities and to register visit www.gscwm.org/STEMGIG.shtml
Related Articles
Enjoy this post? Share it with others.