MA's Top High Schools 2012: The Breakdown of 1 to 392 Individual Scores
Tuesday, February 21, 2012
GoLocalWorcester has the answers. By applying mathematical rigor to the question, and after months of research, hundreds of hours of spreadsheet toil, and careful statistical analysis, we've got this year's rankings. We will reveal the entire list at the end of the week.
In order to come up with a realistic ranking system, we gathered thousands of data points from publicly available resources in five specific areas. Included were MCAS proficiency scores, SAT scores, student to teacher ratios, spending per student, and total school enrollment. These individual areas were then broken down and analyzed statistically, employing methodolgy used in similar rankings created elsewhere in New England.
The weightings for calculations were as follows:
Student/Teacher Ratio 15%, Per Pupil Spending 15%, MCAS-English 10%, MCAS-Math 10%, MCAS-Science 10%, SAT-Verbal 10%, SAT-Math 10%, SAT-Writing 10%, Graduation Rate 10%
Each school's weighted numbers were added into a single evaluative number, which, when ordered from highest to lowest, gave us our ranking.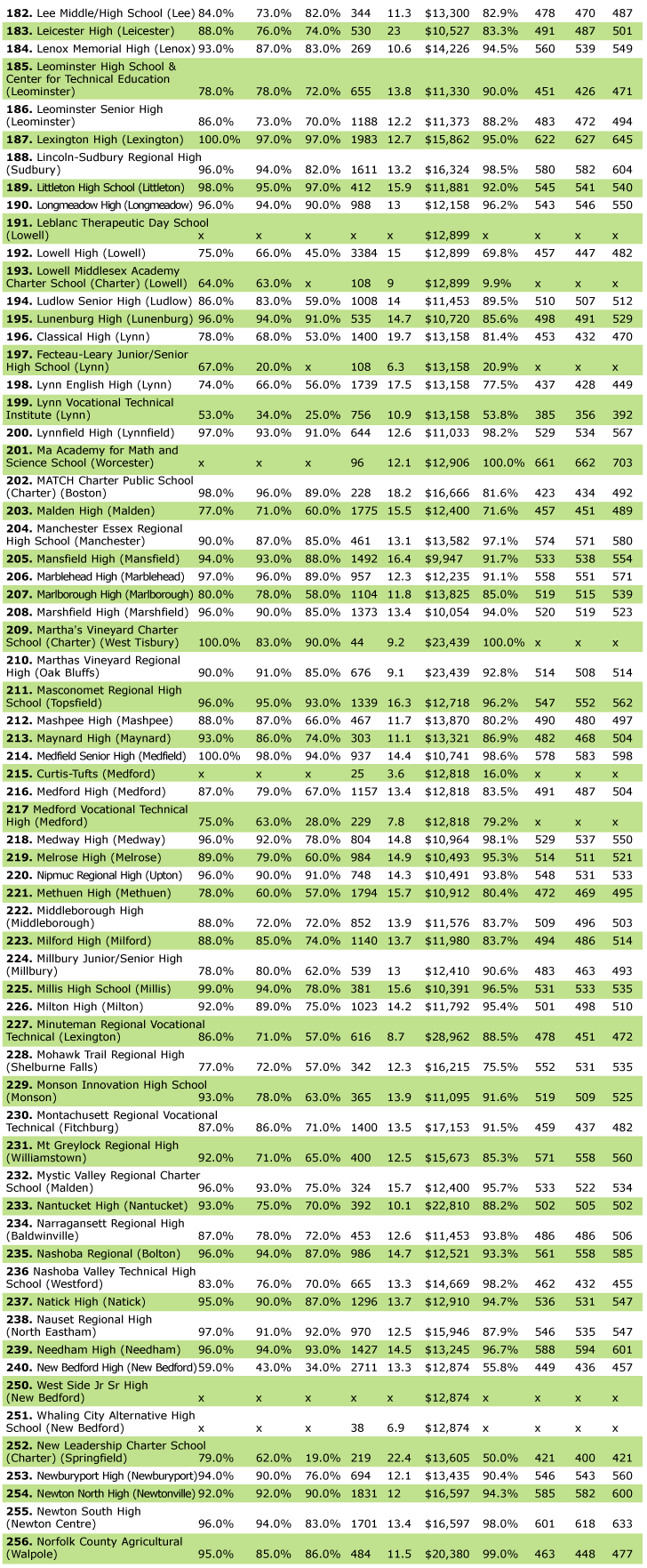 Related Articles
Enjoy this post? Share it with others.