Modern Manners + Etiquette: Break-Ups and Uncoupling
Monday, August 15, 2011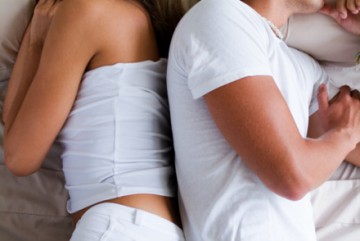 It goes without saying, breaking up is hard to do. We want to be authentic, but it's near impossible to be honest and nice at the same time. What is the etiquette for breaking away? Is there a decent, straightforward way to break up? It doesn't make sense to sabotage each other's future relationships by breaking up through a nasty update status on Facebook.
A question about uncoupling appeared on
my etiquette Web site
this week. You'll find the question to me and my answer below. My heart went out to both parties involved. We've all been in that long-suffering dilemma of still caring for someone for sentimental reasons, even though we are no longer in love. Our love has drifted. How do we get back to that original truthful courage that helped us fall in love, in order to mutually agree that our romantic relationship is over. When we no longer feel that sense of commitment to a relationship—but we can't stand confrontation—we often remain together way too long. It goes bad. We worry that leaving the relationship will devastate our former lover, and that makes us feel helpless. Here is a warm, generously understanding breakup letter that a reader received:
I know you have been out of love with me for a while. Maybe we have run out our course. I know you are not happy and I understand. We will never compromise and I doubt we can fix it. I want you to be happy. You're so beautiful when you're happy. I don't make you happy any more. Don't feel obligated to stand by me or be home
when you don't want to. You're free!... Good luck.
And of course came, then, the question: how should one respond to something like this?
First off, respond to this passionate and courageous message face-to-face and not via text, email or voicemail.
This is really a great note. Be thankful that you've been given permission to leave. Most people don't have the keen intuition to sense when it is time to make a clean break. Nor do most people have the maturity and good sense to not blame the other person.
Set up a time to talk about the end of the affair.
Meaning the housekeeping, the tying up of loose ends. You don't want to blindside the person, you want them to be at their best and not, say, covered in mud in the midst of weeding their garden when you appear. Preferably you want to face each other, but not in a public place or while talking a walk. Walking side-by-side you would be less able to read one another's body language and facial expressions. A public space such as a park would be fine, but not a restaurant or bar where you would both be confined, unable to flee easily.
When you meet, be authentic.
Tell the person your true feelings. Start by thanking the person for their note. Try not to apologize nor try to explain why the affair is over, because that might give false hope. Be a good listener. Try to make sure, too, that the other person is listening to you.The best way to leave a relationship, is when you both can mutually agree that the relationship has "run it's course." There is a generosity of spirit in the writer of this note. He or she plainly understands that the time has come for the relationship to end. You can see the writer understands you weren't meant to be forever.
In the end
It is never good to tell someone, even if your partner initiated the breakup, "You should realize it's for the best." There are NOT 50 ways to leave your lover. Nonetheless, we tend to wait for the least painful egress. Nobody wants the pain of rejection. You think, We were good together once. And you ask yourself, Can't we mend the affair? Nobody really wants to choreograph an exit. You know they'll cry, wallow in pain, but the breakup might even change their life for the better. You worry that friends and family, thinking you've drifted apart temporarily, will try to mend fences—you know, the "all-relationships-have-their-ups-and-downs" excuse.

The person who wrote the breakup note knew the relationship was over and was ready to bow out gracefully. They're generously letting their now former lover off the hook. The recipient should be thanking the writer and feeling enormously fortunate to have been afforded the opportunity of having this type of dialogue. In my opinion, it is the most awesome breakup letter ever. Nobody here is leaving their former lover's possessions in garbage bags on the sidewalk. Nor is a Restraining Order warranted.

It's very rare when couples break up this politely. Life is short. Personally, I would have responded by saying, "You are such an amazing, selfless person. Thank you for not letting this go on for another couple of years. I love you for having the insight to realize what's important in life, that it's not about our egos. I love you for seeing the best in me. There is no doubt in my mind that you will make someone else as happy as you once made me."

The letter clearly afforded an opportunity to walk away with respect and appreciation for the other person. Awesome breakup. We should all be so lucky!

Didi Lorillard finds herself writing more and more on matter of the heart on NewportManners.com. Follow her on Facebook, Twitter, and LinkedIn, after reading previous GoLocalProv columns listed below.
Related Articles
Enjoy this post? Share it with others.