Rose Pavlov: Teenagers Changing Their World
Wednesday, July 25, 2012
Among the 77 million children not attending school, girls make up two thirds. 
Women log two-thirds of the world's working hours, yet earn only 10 percent of the income. 
Women produce half the world's food, yet own only 1% of its land. Women lead their families everyday, yet there are only a few women leaders in government and business

. Today 88.8% of the heads of state of self governing countries are men. In business too, women still run only 3.6 percent of Fortune 500 companies and more than 95% of CEOs are men. Women still face many struggles in our daily battles, to create a better future for the generation of women that will follow us. It is our steadfast effort and ability to persevere and overcome any obstacle that will determine our legacy.
These are facts that Empower Peace Women 2 Women Global Leadership Conference, held for a week in July 2012 in Boston, hopes to change, by training and thus empowering young women to be leaders in their communities across the world. The conference, in its third consecutive year, has provided over 600 emerging international young women leaders aged 15- 19 from 41 countries with leadership training, negotiating and social entrepreneurship skills, while strengthening their cultural competencies through a wall to wall intense training ground, including lectures and discussions by experts and women leaders.
With the agenda ranging from sessions at Harvard University Law School to the Kennedy School of Government and live panels and discussions captured at the WGBH studio in conjunction with Al Jazeera Arabic TV, these young women were provided opportunities to learn how to create change. W2W alumni synthesize their experience by implementing civic engagement action plans to create meaningful change in their communities upon returning home. Ranging from issues such as Female Genital Mutilation in Kenya to Sexual Harassment on the streets of Egypt, these young women stood united with strong convictions for their various causes. The network and sisterhood they developed over the course of the week are likely to grow in time as they create change in their respective communities.
Many of them, whom already communicated over social media had grouped ideas for focus groups and gathered to be each other's sounding board before presenting their plans at the culmination of the conference. Each young leader presented their action plan at the Massachusetts State House to a panel of leaders for critical feedback and further direction. Although likely facing a steep uphill climb even in this day and age, as gender equality is elusive and women are still undermined across fields, these teenagers committed to changing their world.

 Among the featured speakers and judges at the conference, I was fortunate to share and learn from the young delegates at the W2W conference.
They were guided to learn from failures and honored them with honesty and steadfast commitment. The spirit of perseverance and faith through achieving their vision was highlighted. The young women strive to bring change to even one person, or through a single deed, or experience at a time, I shared a quote from Mother Teresa who once said, "If you can't feed a hundred people, then just feed one." 

Esteemed Pastor, Community Crusader for Youth and City Councilor Sarai Rivera from Worcester District 4 shared, "Youth are not just the leaders of tomorrow. I believe if given the chance they will to be the leaders of today, the leaders of now."

We as community must steer our efforts to creating opportunities for cultivating and fostering leadership in our young. By instilling in them, the confidence to share their voice and visions we too can join in the creation of the culture of positive change in our local community, thereby creating a better future for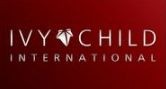 the next generation that follows our path. 


Rose Pavlov is a cross-cultural positive child specialist and founder of Ivy Child International.
Related Articles
Enjoy this post? Share it with others.