Tower Hill Botanic Garden to Host Fall Plant Sale on September 10
Wednesday, August 31, 2016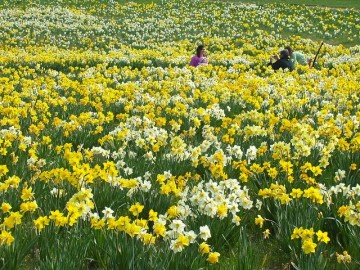 Tower Hill Botanic Garden will present the Gardeners' Emporium, its fall plant sale on Saturday, September 10 from 10 a.m. to 2 p.m.
The Emporium features regional plant societies, specialty nurseries, and purveyors of distinctive garden accessories. Specialties will be offered from the American Conifer Society, the New England Daylily Society, Coldbrooke Pottery, Greystone Gardens, Pope's Pots and more.
Each of the group offer expertise on their plant specialties, as well as hard to find specimen plants for sale.
A portion of the proceeds from the sale support the ongoing development and maintenance of the Tower Hills gardens. In addition to the emporium, visitors can explore the gardens, with their impressive annual and perennial blooms, the Garden Shop, Twigs Cafe, the botanic library, the Wild Rumpus Stickwork sculpture, the Carnivorous Plant Show, and more.
For more information, click here.
Related Articles
Enjoy this post? Share it with others.