Where Will You WOO? - Week of August 3, 2017
Thursday, August 03, 2017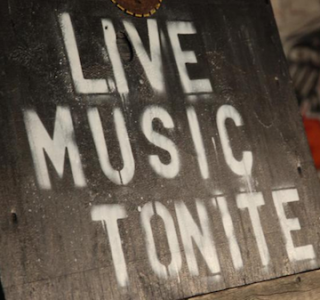 Where will you WOO during the week of August 3?
Thursday, August 3rd
Out to Lunch-Family Day
11:00 AM-2:00 PM
Worcester Common Oval
455 Main Street
Worcester, MA 01608
Fueled by their passion to explore beyond the edges of traditional musical boundaries and their diverse ethnic and musical backgrounds, the Alchemystics blend reggae, politically infused hip-hop, gritty soul, hard-driving rock, and pulsing Jamaican, Cuban and Trinidadian rhythms into an utterly unique and distinctively original new sound. The result is modern-day roots music with global appeal - an alchemy of ancient musical traditions; intricate, intelligent wordplay; elementally raw soul; irresistible hooks; deep, driving rhythms; and old-school vocal harmonies - fired by the Alchemystic's unique blend of intensity, passion, and sheer artistic chemistry into a powerful, contemporary, and unmistakable sound.

Food Vendors:
Sabor Latino
Talyta's Café
Bittersweet Homestead
Captain Ron's
Press'n It
Coco's Tropical Ice
Figs & Pigs

Farmers:
Stillman Quality Meats
REC Mobile Market
Schultz Farm

Vendors:
Maria Eke
EV's Whimsies

Non Profits:
City of Worcester, Office of Human Rights and Disabilities
WCCA TV
The Hanover Theatre for the Performing Arts
WRTA
Worcester Public Library
Everyday Miracles
Friday, August 4th
Neighborhood Nature on the Water at Green Hill Park in Worcester
2:00 PM-5:00 PM
Green Hill Park
Green Hill Parkway
Join the fun in our canoes and learn about the wildlife that depend upon this park. We provide canoes, paddles, personal flotation vests, and basic canoeing instruction. You provide the enthusiasm and interest!
This is a free program.

Swimming skills are required. An adult must accompany all participants under 18 years.
Program may be cancelled due to inclement weather. Please call 508-753-6087 to check program status.
Saturday, August 5th
Alexander Nevsky directed by Sergei Eisenstein
1:30 PM-4:00 PM
Museum of Russian Icons
203 Union St.
Clinton, MA 01510
Pre-registration is suggested. Call 978.598.5000 x121
1938, USSR, 110 min., Russian with English subtitles.

A cinematic epic about one of Russia's greatest historical heroes by one of its most renowned filmmakers. Eisenstein drew on history, Russian folk narratives, and the techniques of Walt Disney to create this broadly painted epic of Russian resilience. The story of Teutonic knights vanquished by Prince Alexander Nevsky's tactical brilliance resonated deeply with a Soviet Union concerned with the rise of Nazi Germany, and became a cinematographic manifesto of the Russian national ideal. Widely imitated-most notably by Laurence Olivier's Battle of Agincourt re-creation for Henry V-the "Battle on the Ice" scene remains one of the most famous audio-visual experiments in film history, perfectly blending action with the rousing score by Sergei Prokofiev.

Prof. John Michalczyk, Co-Director of Film Studies at Boston College, will give a short talk to introduce the film, and lead an audience discussion.
Sunday, August 6th
Seele Musicale Chamber Music Ensemble Concert
2:00 PM-3:00 PM
Tower Hill Botanic Garden
11 French Drive
Boylston, MA 01505
Baroque music for voice, strings, recorder and flute. Space is limited, pre-registration required.
Monday, August 7th
Building Challenges
2:00 PM-3:00 PM
Worcester Public Library
3 Salem Square
Worcester, MA 01608
Test your building and design skills with a weekly challenge using some common household items!
For ages 8 - 12.
Tuesday, August 8th
Exhibition: spärk
Art - Exhibit
Tuesdays, Wednesdays, Thursdays, Fridays, Saturdays, July 21, 2017 - September 2, 2017
10:00 AM-5:00 PM
Worcester Center for Crafts
Krikorian Gallery
25 Sagamore Road
Worcester, MA 01605
A Collection of Works by:
Jessica Lyn Burhans
Tara Sellios
Michelle May
Curated by Michelle May
Cost: FREE
Wednesday, August 9th
Canal District Music Series
6:00 PM-8:30 PM
Harding Street at Kelley Square
Worcester, MA 01604
The 2017 Canal District Music Series will once again offer free concerts on Wednesday evenings throughout the summer -- outdoors in the inimitable, carnival atmosphere of Kelley Square. Bring your lawn chairs, partake of delicious fare from our food trucks, and enjoy world class entertainment from the likes of We and the Dawg, Eric Paslay, the Alchemistics, the Cocker Rocks, the Matthew Sanchez Orchestra, and Toni Lynn Washington. There's no better ambiance in Worcester; and it's free! In case of rain, the events will move indoors to the White Room of the adjacent Crompton Building.
---
Related Slideshow: 20 Cool Things to do in New England Before Summer Ends - August 2018
Related Articles
Enjoy this post? Share it with others.