16-Year-Old Boy Shot Multiple Times, Worcester Police in Search of Suspects
Thursday, July 14, 2016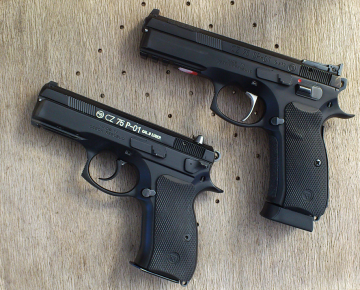 A 16-year-old boy was shot multiple times on Wednesday, following an argument earlier in the night.

The victim and witnesses are not cooperating with the police, who are in search of two black male suspects.

The Incident

A Worcester Police officer on patrol called out advising dispatch that they had heard multiple gun shots coming from the area of 25 Union Street near Maxwell Silverman's Restaurant.

Dispatch informed responding officers that they were now getting calls for a reported gunshot victim in the area of Laurel Street.

Police responded and located at 16-year-old boy lying on the ground in the area of Laurel Street and Everett Gaylord Boulevard. Officers saw that he was suffering from a gunshot wound to the leg and hip. He was transported by ambulance to a local hospital to be treated for non-life threatening injuries and is in stable condition at this time.

The Investigation

An Investigation at the scene revealed that boy was visiting friends at a Laurel Street apartment when he was approached by two black men who were looking to attend a party. The boy told the men that there was no party, at which time an argument between the boy and the two men started. The two men left the area following the argument.

Later in the night, the boy was outside of the address waiting for a ride when he was approached by the same two men from the earlier argument. One of the men pulled out a gun and shot seven or eight rounds in the direction of the victim, hitting him in the leg and hip. According to police, the events took place just after midnight - early Wednesday morning.

Police Asking for Help

Police are asking anyone with information about this incident to send and anonymous text to 274637 TIPWPD and your message or send an anonymous web based message by clicking here.
Related Articles
Enjoy this post? Share it with others.