Casino Series Part 7: Massachusetts Casino Jobs Could Prove Fleeting
Wednesday, February 22, 2012
Dreaming of a jackpot of casino taxes and jobs, Massachusetts gave a green light to casino gambling late last year.
But if the experience of other states across the country is any indication, the Bay State's gains are likely to prove short-lived.
While Massachusetts may add a few thousand relatively low paying casino jobs, it will come at the cost of widespread economic pain across tightly-knit New England, triggering thousands of job losses in neighboring states with significantly higher unemployment rates, industry observers warn.
And hanging onto those tentative jobs gains could prove difficult as well, with budding signs of an interstate casino war that could lead eventually to an oversaturation of the market in Massachusetts and across New England, experts warn.
For a glimpse at the future of New England's venture into casino gambling, one needs to look no farther than the Mid-Atlantic region, now embroiled in an ever escalating casino war since Pennsylvania legalized expanded gambling in 2004
"The political world is under some kind of illusion they have control over this. They don't," contends former Massachusetts State Sen. Susan Tucker, a long-time casino foe. "It's spiraling on its own."
An Atlantic City lesson
Pennsylvania today has ten mid-sized casinos across the state, some freestanding, some built at racetracks.
But much of the growth has come at the expense of jobs in neighboring New Jersey and Delaware.
Atlantic City has seen gambling revenues plunge by more than $2 billion since 2006, down to $3.1 billion.
And the number of casino employees has dropped by a quarter, down to 34,145 at the end of 2010, a drop of roughly 10,000 just five years before, according to the New Jersey Casino Control Commission.
That loss, however, was offset slightly by the gain of 12,664 casino jobs across the border in Pennsylvania.
"The introduction of casino style gaming in Pennsylvania clearly has had a significant impact on gaming operations in Atlantic City in terms of revenue and employment," said Daniel Henneghan, spokesman for the New Jersey Casino Control Commission.
But Pennsylvania's casino industry is nearing its peak if it hasn't already, with other states, eager to strike back, rolling out their own expansions.
A watershed moment came in 2010, when the Keystone State rolled out table games, converting what had been purely slot complexes into more traditional casinos.
Delaware followed by legalizing table games as its casinos, while Maryland, having just legalized slots, is now expected to take up table game legislation this year.
West Virginia added a casino, while New Jersey has explored everything from slots at the Meadowlands to legalizing sports betting.
Ohio is putting casinos in its major cities and rolling out racetrack slots as well in a move that could drain customers and revenue from western Pennsylvania.
Casino jobs could be hard to hang onto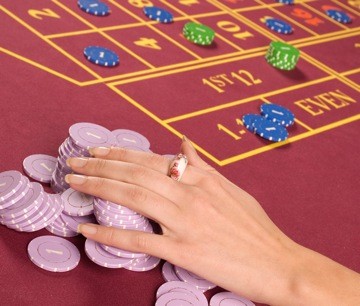 Now a similar scenario may be ready to play out all over again in New England.
The Bay State, which has one of the nation's lowest jobless rates at 6.8 percent, could gain anywhere from 10,000 to 15,000 jobs as it moves ahead with plans for three casinos and a slot hall, according to various estimates.
But that growth will be offset by the loss of jobs in both Connecticut, where unemployment is at 8.4 percent, and Rhode Island, where the misery index stands at 10.5 percent.
Massachusetts gamblers make up as much as 30 percent of the market for Connecticut casinos and Rhode Island's Twin River slot complex, notes Clyde Barrow, director of the Center for Policy Analysis at the University of Massachusetts Dartmouth.
He estimates that the two states could lose 4,000 of the roughly 5,600 jobs now supported by the spending of gamblers from the Bay State. The Connecticut casinos alone employ about 20,000, with average pay at Mohegan Sun, for example, ranging from $18,000 to $32,000 a year.
(There will be huge tax and revenue losses as well for both Connecticut and Rhode Island. Connecticut could lose more than $95 million in tax revenue, according to an estimate by that state's Office of Fiscal Analysis. Rhode Island, in turn, could lose more than $100 million in tax revenue, even if it embraces tables, a recent report by Christiansen Capitol Advisors finds.)
And some of those jobs may very well be of Massachusetts residents who cross the state line everyday to work at Foxwoods and Mohegan, who account for 12 to 16 percent of the workforce at the tribal casinos, Barrow said.
Job cuts in Connecticut and Rhode Island should be clearly part of the discussion as Massachusetts pushes forward with casinos, contends Professor William Thompson, a gaming industry expert at the University of Nevada Las Vegas.
"If someone loses a job at Foxwoods, that person might have been spending their money in Massachusetts but they are no longer doing so because they lost their job," Thompson said. "There is a false notion in Massachusetts that the economy stops at the state line. It's total bullshit."
Regional gambling war
Barely two months after Massachusetts passed casino legislation, there are already signs the Bay State won't have long to enjoy its newfound casino wealth.
Las Vegas-based Millennium Gaming is considering a Las Vegas sized slot hall with 5,000 machines in Salem, N.H., right on the Massachusetts border and a 45 minute drive from Boston. Rhode Island is considering a plunge into table games, and gambling backers in Maine are pushing for additional gambling venues.
Meanwhile, Connecticut Gov. Dannell Malloy is exploring a pushing into online lottery wagering in a big to counter the loss of tens of millions in gambling taxes to Massachusetts.
"The governor has been clear when it comes to the economy, we need to be mindful of what our competition – nationally and internationally – is doing," said Juliet Manalan, a spokeswoman for the governor. "This includes the gaming industry, which is a large employer in Connecticut and a producer of significant revenue with which we do good, important things."
On the region's western border, New York, with one eye on Massachusetts, is pushing plans for a sweeping expansion of gambling as well.
Gov. Andrew Cuomo recently unveiled a proposal to amend the state's constitution to allow for full-scale casino gambling – Empire State racetracks are currently limited to video lottery terminals. The aging Aqueduct racetrack in Queens, now being converted into a massive slot palace by Asian casino tiger Genting, would get the world's largest convention center, under Cuomo's plan.
Casino gambling backers in New York are also citing the need to bring back an estimated $1.5 billion spent by New Yorkers in other states, including Connecticut.
Some of these recent moves are defensive, with Rhode Island officials making clear they need to protect the Ocean State's third largest source of revenue, while New Hampshire lawmakers also casting their revived interest in casino gambling in defensive terms as well.
With 6.5 million people, Massachusetts can probably support two or three casinos, or one for every 2 million people, Thompson noted.
But adding a major casino in Southern New Hampshire in what it effectively the Boston area could prove to be a tipping point.
Yet the momentum towards further regional expansion may be hard to stop, with the recent Massachusetts casino likely to be the final straw that gets New Hampshire over the line," said Gregory Roselli, gaming and leisure research analyst at UBS.
"When people start running the numbers on the tax dollars going over the border, I think it's relatively sure."
Enjoy this post? Share it with others.