North Central Mass Leads Region in Unemployment
Wednesday, December 19, 2012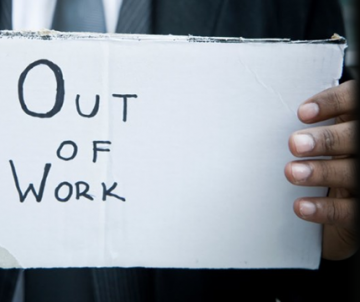 The Commonwealth's unemployment rate dipped to 6.2 percent in October, but nearly half of the cities and towns in Central Mass had jobless rates above the state average, according to data from the
Executive Office of Labor and Workforce Development (EOLWD)
.
Southbridge topped the list with an unemployment rate of 9.3 percent, followed by Fitchburg where 9.2 percent of the laborforce was unable to find work in October, both communities a full 3 percentage points above the state average. The North Central Mass towns of Athol (8.6 percent), Gardner (8.3 percent) and Orange (8.3 percent) rounded out the top five for the region.
At 7.7 percent unemployment, Worcester tied with Millville for the 10th highest rate in Central Mass. In all, 30 of the region's 65 cities and towns had unemployment rates that exceeded the state average in October.
Urban Areas Hit Hard
According to Jeffrey Turgeon, executive director of the
Central Massachusetts Workforce Investment Board
(CMWIB), more urban areas, such as the gateway cities of Worcester, Fitchburg and Leomnister, as well as Southbridge, have certain demographic features that may make their populations more susceptible to high rates of unemployment.
"You've got perhaps a higher immigrant and refugee population," he said. "You might have higher concentrations of people with limited English."
A study released earlier this year by the EOLWD and the Federal Reserve Bank of Boston found that the Central Mass population grew at an annual rate of 0.7 percent from 2000 to 2010, more than double the statewide rate of 0.3 percent, and that immigrants accounted for roughly 75 percent of the growth in the region. However, foreign-earned credentials often do not translate directly into U.S. ones, and many immigrants may be at a disadvantage in the job market when it comes to their skills background and post-secondary education.
Demand-Side Issues
"The number one challenge out there is a lack of jobs," said Turgeon, "and that's kind of spurred by demand from employers hiring."
Whether it's the public or private sector, employers do not hire if demand for goods and services is lacking. The sluggish performance of the national economy in recent years means that hiring dynamics have not kept pace with those surround layoffs.
"What we've been seeing for a long time is that employers are very cautious about hiring and will do so only when they absolutely need to for business purposes," said Donald Anderson, director of the Workforce Central Career Center in Worcester.
This dearth of job openings can pose a problem for both job seekers, who are competing with more people than ever, and for employers as well.
"It's not unheard of for a decent job these days to have 100-something applicants," Turgeon said. "It actually makes it difficult for the company to wade through and sort through."
The Toll of Technology
Advances in technology are having an effect on employment as well, both in terms of the number and types of jobs available and in the ways applicants go through the evoloving employment process.
Turgeon pointed to the trend of increased self-service in virtually all sectors of the economy, from supermarket self-checkouts to automated customer service lines, and Anderson noted the steadily rising productivity of workers and increases in automation that have made additional workers obsolete in some areas.
"In terms of the larger economic picture, the frustration is that jobs per se don't seem to be as necessary to businesses making a profit as they used to be," Anderson said, a sentiment echoed by Turgeon.
"This trend toward technology replacing people is something that's been on the horizon for years," said Turgeon. "Well, it's start to really show up now."
At the same time, the automation of the job search process itself, which now takes place mostly online, means that applicants might only receive an automatically-generated confirmation email in response to their efforts.
"You have such limited human contact and it's very frustrating for job seekers," Turgeon said. "You never know where you stand. They're getting very limited feedback on why they may not have been selected."
Supply-Side Issues
New technologies and innovation have led to a skills mismatch in some industries, said Turgeon, but the actual number of employment sectors affected by it is not as large as it has been made out to be. One industry that is facing a skills gap, however, is manufacturing, where Turgeon said employers will sometimes report 50 applicants for a position with only one or two possessing the necessary skills required for modern manufacturing.
"Between the computer skills and the math skills, you've kind of phased out a lot of people that are out there."
The region's workforce investment board has made a number of efforts to address the so-called middle skills gap in manufacturing, which falls between a high school diploma and an associate's degree. Turgeon and his colleagues have also begun preparing youth with the skills they will need once they enter the workforce through the Job1 Initiative in partnership with the career center and a number of other Worcester area organizations.
The Fiscal Cliff
The impending fiscal cliff could have negative consequences on both sides of the employment equation if Congress does not reach a deal by the end of the year.
Turgeon said the immediate impact on the CMWIB will be about a 10 percent budget cut, and Anderson estimated a reduction of 8 percent to funding for the Workforce Central Career Center, which means fewer resources available to help prepare job seekers for potential positions.
On the business side, Worcester Regional Chamber of Commerce President Dick Kennedy said uncertainly about the future and potential increases in costs are keeping the struggling economy back.
"It continues to be a question mark until this is resolved and I don't think people are going to be jumping at hiring significant numbers of people with the uncertainty right now that exists."
Related Articles
Enjoy this post? Share it with others.