City Confronts National Grid on Worcester's Black Outs
Tuesday, March 20, 2012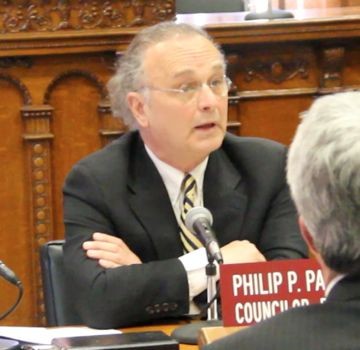 Worcester city officials are fed up with the lack of communication between National Grid, the city and its customers during, all too common, blackouts in Worcester. City Councilors and other officials met with representatives from National Grid yesterday to discuss their frustration with the city's electrical infrastructure.
The Committee Meeting, headed by City Councilor Philip Palmieri, saw numerous officials express great displeasure with what they believe is an outdated and ineffective city electrical grid. Palmieri began the proceedings by saying that he wanted open communication, but was disappointed with how National Grid currently handles power outages in Worcester.
National Grid relies on phone calls to learn of blackouts
"How does National Grid find out about blackouts? Someone calls them," Palmieri said. "Someone calls them. It could be one person, or it could be 10,000 people affected. There's something wrong with that."
National Grid Director of Community and Customer Management, Aleta Fazzone, acknowledged National Grid does rely on phone calls, because it is the quickest way for them to be made aware of an outage during small, isolated outages. National Grid's Community Manager for the City of Worcester, Kevin Shaughnessy, also admitted that phone calls were a primary method, but that the Grid had other ways of knowing.
"In a lot of cases, it is a phone call," Shaughnessy said. "But we do have a program that can tell us where there are problems in the system. This thought that there would be 10,000 people without power, I mean, clearly we would know about that."
Tree maintenance
The meeting is expected to be the first of many between National Grid and the city, hoping to resolve not only communication, but also the trimming of trees and power line maintenance. Palmieri's office told GoLocalWorcester that they believe the lack of tree trimming and maintenance around power lines currently affects the majority of the city, but that certain residential areas, including Longfellow Road and Lynnwood Lane, have been particularly poorly maintained.
The discussion then moved to communication between National Grid and the city during weather events and larger outages. City Manager Michael O'Brien stated that he wanted instantaneous, detailed, communication between the National Grid and the city when outages were to occur, so that the city could take appropriate action. Still, the City Manager recognized that National Grid is working with limitations.
"Improvements in technology have led to more communication between National Grid and the city," O'Brien said. "But the information in those messages is blanket. It's how many customers are without power. Without in-depth review, it makes it difficult for us to respond appropriately. That gets back to the real issue, that we are dealing with an infrastructure that is 50 or 60 years old. I believe National Grid is providing us with what they know in real time. The problem is, they don't know enough."
Blackouts during storms
The Worcester area has seen its fair share of massive blackouts in recent years. Most recently, nearly 30,000 Worcester residents lost power during a snowstorm late last October. Restoring power was also a challenge, as thousands of residents remained without power up to four days later.
Throughout the meeting, Palmieri stressed that he felt National Grid needed to invest more in fixing its infrastructure. He expressed a concern that when a message goes from National Grid to the city, the information is not specific enough, and that means city officials do not know what resources are needed where.
"When we have a blackout in an area on a report," Palmieri said. "It says, "Belmont," for example. Belmont Street is a huge street with many side streets. We need to know exactly where the outage is."
The meeting lasted around an hour and a half, but Palmieri hopes this is just the beginning of an open dialogue between the city and National Grid. The Councilor plans on holding several more similar meetings in the coming weeks.

Enjoy this post? Share it with others.