Council Scrambling to Fill City Auditor's Position
Thursday, July 26, 2012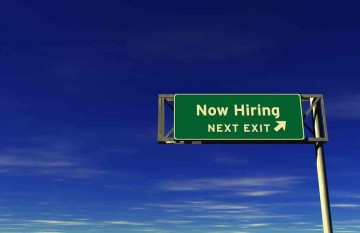 Worcester City Council
is on deadline to replace the retiring
City Auditor
. The position will be vacant soon and a replacement has not been identified.
When asked whether she thought the council has waiting too long to look for a replacement, Councilor-At-Large, Konstantina Lukes said, "That has been a concern of mine. If we can't meet that deadline, we're going to be hitting Christmas and Thanksgiving, and we may have to persuade him to stay.
City Auditor, James DelSignore, has held his position since 1991, and according to Councilors, has been trying to retire for years. Despite knowing of his plans to retire, the city's Committee on Municipal Operations still has no replacement in mind.
Committee members oversee, among other things, the retirement system, taxation, fees, charges and other revenues, and the City Auditor, who is responsible for the city's retirement, pension, and auditing as well as serving as a "watchdog" for the City Council.
Councilor Michael Germain called the position "one of the most important in the city."
Council's Job to Hire
At this week's meeting, the Committee will discuss DelSignore's leaving, but the job remains in the hands of the City Council, who employs the auditor.
"Really the meeting this week is to get up to date and get the whole process back on the top of everybody's desk," said City Councilor and Chair of the Committee on Municipal Operations, Michael Germain. "We really need to move faster than we're moving now."
Germain said that this week's meeting will hopefully begin the process.
"We're looking into getting some candidates in here now – four or five finalists – and getting the finalists in front of the council. It's more of a status of where we are and getting us to move as fast as possible," he said.
Councilor Lukes, who is also on the board of Municipal Operations is worried that they may have stalled on this issue.
Waiting too Long?
According to Lukes, DelSignore has been trying to retire for years. GoLocalWorcester tried to contact the City Auditor, who was unreachable for comment.
"He's been saying that [he is going to retire] for several years now," Lukes said, adding that the Council will be trying very hard to avoid asking him to stay another year. Germain concurred, saying that the Auditor was already "doing us a favor" by staying another year.
"It depends on who applies," she added, saying that she hopes they are not stuck with many applications, but none suitable. "That's my worst fear," she said.
"There's no heir apparent. He has not recommended anyone in particular," Germain said. "January will be us begging him stay."
Who's Fit for the Job?
While no replacement has been considered and the Auditor has not recommended anyone to fill the position, Councilor Germain said that they will be looking for someone with experience.
"Jim will be difficult to replace. We're relying on him to get some input on what the nuts and bolts of that job entail," he said. "I'm not an expert on that at all, but once we get down deeper than on the surface, about qualifications and background then we'll figure out the type of person we need there."
Germain said that the job is "one of the most important in the city," and that while it doesn't come with much attention, the importance of the job makes it even more necessary to act fast.
"The speed factor I think is the biggest. My personal opinion is that it's also important to have someone in here who can spend the last while with Jim. If we wait until the end, January 1st, we won't have that overlap," Germain said.
Pension Problems
Another factor facing the city's auditor is an issue that will radically affect the city's pensions and retirement costs, if not taken care of. PERAC, the state pension board has been attempting to block the city's investment options.
DelSignore raised the issue at a recent council meeting, saying that, "Our oversight agency has been undermining us. We are having a big problem right now. It's going to cost people all over the state millions if not hundreds of millions if nothing is done to resolve this."
"That's an issue facing the auditor right now," Germain said. "Being right in the middle of that is part and parcel why we need to get someone in there right now and work with him."
While Germain raised concern about this situation, Lukes does not think the issue will have any bearing on hiring a new auditor for the city. However, she does agree that retirement costs is an enormous problem.
"He discussed the fact that we don't have the autonomy we're used to. PERAC seems to be calling the shots," she said. "We're paying more people not to work than paying them to work.
A lot of people don't understand how big of an issue this is."
With this issue bearing down on the deadline to hire a replacement, Lukes says that this switch is imminent and will likely be repeated with other positions at City Hall again in the upcoming years.
"The switch has to be made eventually," she said. "There has been concern about the Commissioner of Public Works and the fire chief. In the next five years we're going to see major retirements."
Related Articles
Enjoy this post? Share it with others.