EXCLUSIVE: Worcester Voters Report Being Asked for ID at Polls
Wednesday, November 07, 2012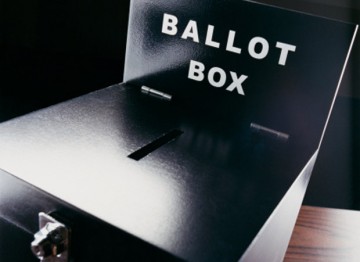 Voters in Ward 6 casting their ballots at the Worcester Senior Center this afternoon reported being
asked for photo ID by poll workers
.
Amanda Salmon and her husband Rich said they were listed as inactive on the voter rolls today, even though they cast ballots in September's state primary election. Salmon said the poll worker asked for their photo ID in order to let them cast their ballots in light of their inactive status, but she and her husband both refused.
"I was just trying to find out why things were going on and why it was happening and no one could give us any answers," she said.
Inactive voters are only required to present proof of address, which can be a utility bill or other piece of mail, not photo ID.
"There were people in front of me and behind me that were being asked the same question and fumbling around trying to get their IDs," Salmon said.
Poll workers did not press her and her husband after they initially refused, and they were both able to cast their ballots. However, Salmon said that she observed several other voters leave the polling place without casting their ballots because they did not have ID.
"It's happening all over the place," said Chris Robarge, Central Mass field director for the ACLU.
"I would be surprised if there's a precinct where it isn't happening."
Robarge said inactive voters were being told that they had to cast provisional ballots or go get proof of address in order to cast a regular ballot, which he said was incorrect. Robarge said inactive voters should instead cast a challenge ballot, where the warden fills in their name and address and which is counted as a regular ballot.
Related Articles
Enjoy this post? Share it with others.