Guest MINDSETTER™ Richard Davey: Massport is committed to Worcester
Tuesday, August 07, 2012
There is a simple answer to the question raised in the August 3 story, "
Is Massport Mothballing Worcester Airport to Protect Logan Revenues?
"
No.
As Chair of the Massport Board of Directors, I can assure your readers that the Board and the Patrick-Murray Administration are fully committed to Worcester Regional Airport and taking all steps necessary to encourage and secure expanded commercial service to that facility.
It is in the best interests of the Commonwealth, Massport, and, most important, the air traveling public to support successful and financially sustainable operations at both Boston Logan International and Worcester Regional Airports.
Since purchasing the facility in 2010, Massport has worked to attract commercial service to the airport. For example, the Board in June approved an incentive program for the next three years that will waive landing fees for new service for two years and provide marketing assistance for each flight destination offered.
Massport has also spent $9 million in projects on the airport with another $8 million planned through 2016. In addition, Retrix Aviation will spend almost $7 million in private funds to build a facility at the airport to support general and corporate aviation.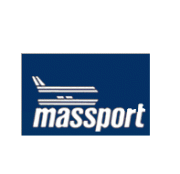 Regardless of different fee structures at the two airports, there is no financial trade off to be considered. We can maintain and grow our Logan service levels AND bring service to the Worcester facility, in some cases attracting travelers who otherwise would use out-of-state airports or make different transportation choices.
As my colleague on the Massport Board Fred Mulligan stated, it will in fact benefit Massport financially in a significant way when commercial air service is restored in Worcester. We are maintaining a first class airport facility with the intention of seeing it put to maximum use for the taxpayers of the region. This priority is completely separate from Massport's initiatives to expand service and realize the potential of Logan.
To be clear, no one at Massport or as a member of the Massport Board has ever suggested that we should manage the future of the Worcester Airport to save money for our Logan operations. That would contradict our mission to operate both airports to the best of our ability and their potential.
I speak for the Massport Board, Governor Patrick, and Lieutenant Governor Murray in stating that on our watch, aggressive efforts are ongoing and will continue to make the vision of a busy and vibrant Worcester Regional Airport become a reality.
Related Articles
Enjoy this post? Share it with others.