Leicester #47: Central MA's Best Communities
Tuesday, June 26, 2012
Leicester
Originally called Towtaid and Strawberry Hill, 47th ranked Leicester was originally a mill town, with a variety of mills on the Quinnebaug and Blackstone Rivers. The mills divided the town into Leicester Center, Greenville, Cherry Valley, Rochdale, Mannville and Lakeside. Cherry Valley located on the Worcester line and Rochdale, on the Oxford line still maintain their own zip codes.
The town is home to several bodies of water, including the Kettle Brook Reservoir, which supplies water to the city of Worcester.
Ranking 12th for Arts and Culture, most of Leicester's rankings fall right around the middle of the pack, except for education, where the town comes in 55th.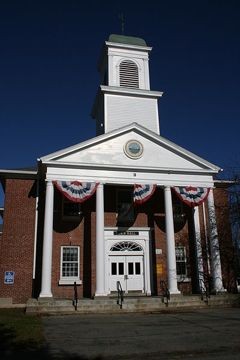 Leicester by the numbers
Established: 1714
Population: 10,970
Median household income: $70,362
Median housing price: $200,000
2012 Best Communities rankings
Overall ranking: 47
Affordability ranking: 36
Education ranking: 55
Economic condition ranking: 31
Safety ranking: 42
Arts & Culture ranking: 12
Restaurant ranking: 37

History in a nutshell:
In 1774, Leicester's own Colonel WIlliam Henshaw dubbed the term "minutemen" to describe the colonial soldiers. Leicester went on to supply valuable men and supplies to various Revolutionary battles, especially in the renowned Battles of Lexington and Concord. The town is also famous for educating Eli Whitney--the inventor of the cotton gin--at Leicester Academy. Moving into the Industrial Revolution, Leicester native, Pliny Earle, assisted Samuel Slater in building America's first mill and spurring America's industrial age.
Famous residents:
Diane and Elaine Klimaszewski, Coors Light Twins, actresses
Notable residents source: Wikipedia
Additional reporting by Grace Fenton
Related Articles
Enjoy this post? Share it with others.