MA Residents Spent Almost $1 Billion at NE Casinos
Friday, July 20, 2012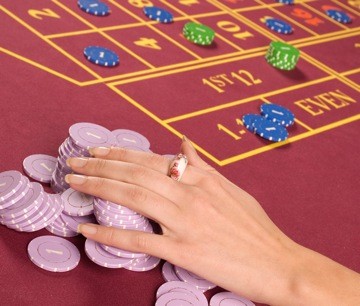 Mass. residents spent close to $1 billion last year at New England casinos, continuing in a trend of increased spending over the past several years that beat out every other state in the area.
This year was the first time that the Bay State outspent its neighbors, totaling a cool $909 million on gaming and non-gaming amenities at Connecticut's destination resort casinos and at the slot parlors in Rhode Island and Maine.
Massachusetts residents also, for the first time, out-visited and out-spent Rhode Islanders at Rhode Island's two slot parlors --- Twin River and Newport Grand --- by making 2 million visits to those facilities, and spending an estimated $284 million, which is a 7% increase over 2010 spending levels. Mass. generated more than $157.6 million in tax revenues for the Rhode Island state government.
The Study
The numbers come from the New England Casino Gaming Update, a study issued every year since 1995 by UMass Dartmouth's Center for Policy Analysis.
Mass. gambling expenditures increased in 2011 by 6% over 2010 spending, the largest year-to-year increase in spending by residents of any state in New England. Massachusetts residents made more than 7.1 million visits to these facilities.
According to Dr. Clyde W. Barrow, Director of the university's center, "This increase shows that the Massachusetts economy has moved quicker than the rest of the country. If you add Rhode Island and Connecticut, Massachusetts residents have spent more than any other state."
Compared to Other States
Overall spending by residents of New Hampshire, Maine and Vermont also increased at the region's casinos and slot parlors, while spending by residents of Connecticut and Rhode Island declined.
Mass residents accounted for about half of Twin River's visitations and nearly 44% of Newport Grand's visitations. They also spent $624.1 million at Connecticut's two casinos – Foxwoods and Mohegan Sun, racking up $86.9 million in tax revenues for the Connecticut state government.
What It Means for Mass
So do these numbers show that the state has a gambling problem? Actually, they show something much more positive.
"It's caused from a couple reasons, one being that the Mass. economy has been doing better than most state economies in New England," Barrow said. "Unemployment is also lower in Mass and remaining steady. We also depend on industries here that are exporting, adding to the strength in the economy in Massachusetts."
Jobs in the Making
Barrow says that this industry has the opportunity to bring a lot of revenue and jobs to the state. All of this is coming as Massachusetts has okayed its a casino in Taunton.
"As part of our research, we have called residents who are telling us that a percentage of Mass will change their allegiance to a casino here in the first year of it opening, which would give a six to seven hundred million dollars back to the state almost immediately," he said. "That change is even more so for people of southern Maine and southern New Hampshire."

With so much revenue going to other states, Barrow says this shows the opportunity is there for it to come back to the state through money spent and through job creation.
Barrow also says that these jobs will be crucial to rebuilding lost manufacturing, blue collar jobs that have been dwindling in the state and across the nation.
"I think it's going to be an important industry but won't be a cornerstone of the economy. It will provide 10,000 to 12,000 permanent jobs and those jobs will have an average annual salary of $35,000 to $45,000 a year," he said. "Our study shows that 75% of those jobs will be for people with a high school diploma. This industry would provide good jobs for people who have seen withering options recently, especially for those who have lost manufacturing jobs and is much more important to addressing what's been called the blue collar recession."
Future Projections
As Barrow points out, the gaming industry is one that thrives on expendable income.
"The things this industry needs – it's do people have jobs. It's also about home values. People feel more secure," he said. "We did a presentation to Gaming Commission, and our projection is that the gaming will bring in $2 billion a year."
He added that once all facilities are up and running, New England residents are projected to spend at least that much in Mass, adding up to estimates of $400 to $500 million in new revenue.
This year's large increase in spending by residents occurred during a year when Massachusetts officials debated gaming expansion and authorized the future licensing of three destination resort casinos and one slot parlor in the state.
Spending by Mass residents peaked at $1.1 billion in 2006 and 2007, which was the peak of gaming in the nation. Barrow expects as the Mass economy continues to grow, this will be reflected in future gaming expenses.
Related Articles
Enjoy this post? Share it with others.