More than Half of Traceable Guns Seized in MA from Out of State
Tuesday, February 25, 2014
Worcester Police arrested a local man for discharging a firearm and possession without a license after responding to one of three reports of shots fired over the weekend. How did that gun get into the hands of 36-year-old Franky Perez, who witnesses claim fired several rounds into the air outside of a nightclub?
The majority of guns seized by law enforcement in Massachusetts that can be traced come from outside the state, according to the latest available data from the U.S. Bureau of Alcohol, Tobacco, Firearms and Explosives (ATF), which tracks and reports firearm recoveries.
Although Massachusetts boasts some of the strictest gun laws in the nation (the state is ranked 6th by the Brady Campaign to Prevent Gun Violence), the fact that those laws can be easily circumvented by crossing state lines casts a pall over their effectiveness.
Out-of-state firearms evidence gap in regulations
In an interview with GoLocal days before the one-year anniversary of the Newtown school shooting, Worcester Commissioner of Public Health Michael Hirsh called failed regulation efforts by Congress in the last year a "glaring loss".
Elements in the federal gun control package like expanded background checks would have reduced discrepancies between states like Massachusetts (where the law says every sale must be reported and every gun licensed) and New Hampshire (where private sales are unrecorded and the only common license needed is for concealed carry).
Identifying common ground for agreement and saying he wasn't against the Second Amendment or gun ownership, Hirsh said responsible gun owners in the state weren't the issue. "He's not the problem, the problem is when criminals subvert those laws."
That's a sentiment that Jim Wallace, executive director of the Gun Owners' Action League (GOAL), the Northborough-based state affiliate of the National Rifle Association, can get behind.
Earlier this month, competing reports were released by GOAL and the state's Committee to Reduce Firearm Violence.
"One of the laws we point to quite a bit, is Chapter 269, Section 10E, which is basically the gun trafficking law," Wallace said. Penalties in that statute specify up to 10 years in prison and $50,000 fines. But "we don't even know if that law's been prosecuted."
"If this is a problem, which it is, why isn't it being (targeted for enforcement)?" Wallace asked.
Tracing firearms in Massachusetts
In the latest available data from 2012, law enforcement in the state attempted to "trace" some 1,600 firearms recovered by police — guns either reported found, used in a crime, or found in possession by someone without the proper firearms identification card (FID).
Firearm traces are used to assist law enforcement investigations by tracking the sale and possession of specific firearms. Local agencies may request traces for any reason; not all firearms used in crime are traced and not all firearms traced are used in crime.
According to the ATF's Office of Strategic Intelligence and Information, a source state was identified in 999 total traces in Massachusetts. Of which, 55 percent (546 guns) came from out of state.
One-sixth of those (157) had a "time-to-crime" rate (the period of time between original purchase and recovery by police) of two years or less, a strong indicator the gun was illegally trafficked according to law officials.
The largest source states included New Hampshire (129), Maine (72), Florida (45), Georgia (42), and North Carolina (33).
Nearly half of all traces in Massachusetts (779) resulted from a weapon possession charge, while 299 involved firearms being investigated and 183 were found.
New Jersey and New York were the only other states to have the majority of traceable guns originally coming from outside the state.
Without feds, what are states to do?
"We're continually told that prosecutors are overwhelmed, the courts are overwhelmed, the prisons are overwhelmed," Wallace said, calling for greater enforcement of firearms-related offenses like trafficking already on the books.
"We're as aggressive as we can be," responded Paul Jarvey with the Worcester County District Attorney's office. With each charge decided on a case-by-case basis, Jarvey noted that gun charges often went hand in hand with other offenses. But "we prosecute all gun cases."
"Law enforcement has more problems facing them every day in the drug arena. Firearms is way down on the list," said Jim Malo, a certified firearm safety instructor who lives in Worcester. "Almost anyone can buy a gun on the street in less than one hour. Teenagers are walking the streets and many have a gun in their pocket. Sad indeed yet reality."
"Washington is way behind on this issue and there will not be anyone addressing the illegal firearms there," Malo said.
But federal government inertia aside, tracking and limiting criminals' access to guns is fertile ground for agreement.
GOAL's Wallace points to legislation his group has supported, H. 3264 "An Act Relative to Civil Rights and Public Safety", that would through the attorney general's office create a special unit of the state police called the Criminal Firearms and Trafficking Division. "That unit's job is to prosecute state firearm crime," Wallace said.
The division would compile data related to crime and how firearms were obtained, determine the source, and create a database of all firearms recovered as stolen property or used in a crime. "We have a lot of language in that law," Wallace said.
Control groups also support better tracing
A legislative priority for the Massachusetts Coalition to Prevent Gun Violence, a statewide umbrella organization started last year, is tracking every time a gun is involved in an injury or death.
The Committee to Reduce Firearm Violence similarly called for universal crime gun traces in its report. "Since many crime guns are trafficked into Massachusetts and within Massachusetts, the committee recommends that all crime guns be routinely traced, and that the data from these traces be shared with criminology, public policy and public health researchers and with other law enforcement agencies," according to the report, " Strategies for Reducing Gun Violence in the Commonwealth of Massachusetts," delivered to House Speaker Rep. Robert DeLeo.
Laura Cutilletta, a senior staff attorney with the Law Center to Prevent Gun Violence, cited evidence that states with a number of important gun laws had significantly lower "crime gun export" rates.
But she agreed that the federal government was in the best position to act. "Since guns easily cross borders, federal-level responses are the best way to ensure public safety," Cutilletta said. "Since it is difficult to pass legislation at the federal level (on any topic), states must do the next best thing and pass the strongest state laws possible to curb trafficking within the state and from across their borders."
---
Related Slideshow: The Influence of Gun Money in New England States
New Data from The Sunlight Foundation shows state-by-state breakdowns for donations to groups on both sides of the gun debate. The money went toward candidates, political parties, and political action committees (PACs), but doesn't include donations to independent or so-called "super PACs".
See how much money went to candidates in each of the New England States in the slides below.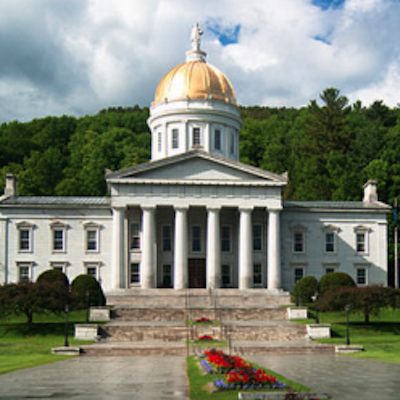 Related Articles
Enjoy this post? Share it with others.