NEW: Governor Gives Mass Tribe Casino Rights
Wednesday, July 11, 2012
Governor Deval Patrick
approved a tentative compact with the
Mashpee Wampanoag Tribe
to allow them to operate a casino in Massachusetts.
"This is a good deal for everyone," said Governor Patrick. "This Compact balances the interests of the Commonwealth with the inherent rights of the people of the Mashpee Wampanoag Tribe. If this Compact is approved, it will allow the Mashpee Wampanoag to open a unique facility that is governed and regulated by the Tribe itself, in partnership with the state. I thank the Tribe for their good faith negotiations to reach an agreement that is in their best interests as well as those of the Commonwealth."
The Mashpee Wampanoag Tribe has identified Taunton as a location for a gaming facility and reached an agreement with the city that was approved by voters in June. Before a facility can open at the location, the tribe must have land placed in-trust with the U.S. Department of Interior.
The Indian Gaming Regulatory Act (IGRA) authorizes a tribe to conduct any gaming that is legally authorized in the state. Therefore, the Compact authorizes the Mashpee Wampanoag Tribe to operate casino-style ("Class III") games allowed elsewhere in the Commonwealth, excluding live horse racing.
The state and the tribe have negotiated the compact over several months, and as a tribal government, the Mashpee Wampanoag is not subject to the recently passed Expanded Gaming Act.
In exchange for several concessions from the state, the Compact establishes guidelines for a potential tribal casino that are consistent with the policies and principles outlined in the Expanded Gaming Act, which also dictates how revenue from the casino will be disbursed.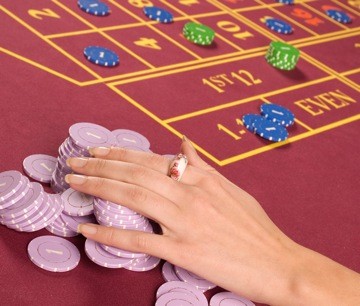 Those guidelines include a newly formed primary regulator of the facility's gaming operations, subject to oversight and concurrent regulation by Massachusetts Gaming Commission (MGC) and National Indian Gaming Commission (NIGC). This will come with the formation of the Tribal Gaming Commission (TGC).
The casino will be non-smoking, and the compact includes a revenue allocation equal to 21.5 percent of gross gaming revenue from the Tribe to the Commonwealth. This allocation will address the impact costs of a new facility and is agreed to in consideration of concessions made by the Commonwealth.
The agreement is for a 15-year period with an automatic renewal for an additional 15-year term unless either party provides notice for modification or nonrenewal.
In November 2011, Governor Patrick signed the Expanded Gaming Act, which authorized the creation of three resort-style gaming facilities in Massachusetts, along with one slot facility. The Act allows for the gaming facilities to be built in three regions, Western Massachusetts, Greater Boston and Southeastern Massachusetts.

Related Articles
Enjoy this post? Share it with others.