NEW: Group Holding Worcester Meeting to Protest Smart Meters
Wednesday, April 10, 2013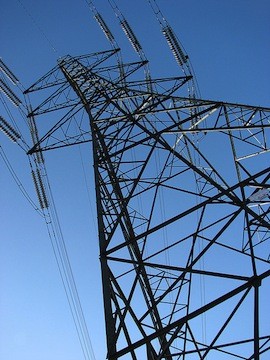 Halt MA Smart Meters
will be holding a forum at the
Worcester Public Library
to raise awareness of the potential physical and environmental effects of the newly implemented
Smart Grid pilot
in Worcester.
HaltMAsmartMeters.org, (HMSM) – a state-wide organization educating the public about the dangers of "smart" meters – will be hosting a forum on April 22nd at the Worcester Public Library, Frances Perkins Branch at 7 p.m.
HMSM advises Worcester ratepayers to summarily reject meter installation and to demand that their analog meters be reinstalled.
The grid, put in place locally by National Grid, is designed to promote energy-conscious use of electricity and promote sustainability by allowing "two-way communication" between the meter and in-home electricity use. This would also allow energy companies to closely monitor each home's energy use. But the groups says that while the plan sounds good in theory, it is causing health issues and will be a costly venture to the state and to taxpayers.
The Commonwealth's largest smart grid/meter pilot program is underway in Worcester, and as the smart grid plan spreads in the state, the group is presenting their side of the story: that "Smart" meters are not smart, safe, economical, secure or green.
Clare Donegan of HMSM said, "Vermont, Maine, Maryland and others jumped into the ring in the 14th round because they didn't see the meters coming until round thirteen. They were too late to stop 'smart' meter deployment so their only option is to beg the powers that be for crumbs, to be allowed not to have a dangerous meter installed on their residences and businesses, to 'opt out.'"
The group will also be hosting a forum at the Boston Public Library featuring Camilla Rees, MBA, co-author of Public Health SOS: The Shadow Side of the Wireless Revolution, as the keynote speaker.
"Devices like so-called 'smart' meters are seriously and adversely affect the lives of people who are sensitive to the microwaves they emit," Donegan said. "The 'opt out' battle is the Alamo for us; we are lucky, opponents in other states have paved the way. We are in this fight early enough to raise public awareness; we can stop this insanity before Massachusetts citizens' billion dollars are spent, before it it's too late."
Common Cause
As the group points out, HMSM has garnered the support from liberals and conservatives alike, as the group puts it, "united to battle imminent installation of wireless 'smart' grid, 'smart' meters on every Massachusetts home and business."
According to the group, thousands of smart meter-related health complaints have been lodged across the U.S. They are also raising awareness of an environmental health threat.
HMSM said the billion dollar Massachusetts smart meter/grid deployment, unless it is stopped, will fulfill the promise to make electricity rates "necessarily skyrocket" via rate hikes and tariffs. They say that meters have caused fires.
Research at Massachusetts Institute of Technology (MIT) says that Smart Meters could compromise the power grid, and in the worst case scenario, "bring down the power grid."
"Recent work by researchers in MIT's Laboratory for Information and Decision Systems, however, shows that this policy could backfire. If too many people set appliances to turn on, or devices to recharge, when the price of electricity crosses the same threshold, it could cause a huge spike in demand; in the worst case, that could bring down the power grid."
HMSM has forged alliances with, among others MaineCoalitiontoStopSmartMeters.org and MarylandSmartMeterAwareness.org. Following their win in Maine Supreme Court, Mainers are engaged in the first comprehensive investigation by a PUC into the safety of smart meters. Last month a score of Maryland residents beseeched their Economic House Committee for a paper tiger 'opt out' alternative.
Related Articles
Enjoy this post? Share it with others.