NEW: Higher Turnout May Boost Brown In Central Mass
Tuesday, November 06, 2012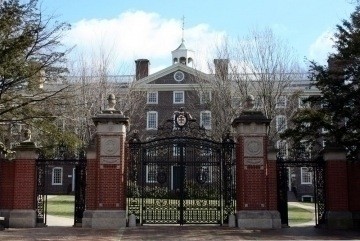 While Elizabeth Warren is expected to win in the City of Worcester, increased voter turnout in the surrounding communities is likely to favor Scott Brown, who carried the region two years ago.
Turnout in Shrewsbury during the 2010 special election was only 60 percent, compared to 79 percent in the 2008 presidential election.
Town Clerk Sandra Wright said she expects that this year's turnout will meet or exceed the level of four years ago.
"By the phone calls we're getting and the traffic outside the Town Hall it's been very steady," she said, noting that the Clerk's office has already processed over 2,000 absentee ballots as well. Shrewsbury is home to 6,263 registered Democrats, 3,504 regstered Republicans and 12,941 unenrolled voters.
Paxton Town Clerk Susan Stone said turnout was steady throughout the morning, with nearly 1,000 of the town's approximately 3,200 registered voters casting their ballots by noon.
"I'm expecting at least 80 percent," Stone said, which would be substantially higher than the 65 percent recorded in 2010.
As of noon in Holden, turnout was 37 percent, with an expected turnout of 79 percent by the time the polls close tonight at 8:00p.m. If that prediction holds true, turnout will be a full 10 percent higher than the 69 percent recorded during the 2010 special election, but still below the 84 percent in 2008.
In 2010, Brown won 60 percent of the vote in Shrewsbury, 65 percent in Holden and 65 percent in Paxton.
This year's increased voter turnout, which Secretary of State William Galvin estimated at 73 percent statewide, may shift those margins, according to Frank Minasian, chair of the History and Political Science Deparment at Worcester State University.
Minasian said that increased turnout in Worcester's surrounding towns, which tend to vote more conservative than the city, will benefit Brown more than Warren.
But Warren's extensive ground game, as well as the campaigning by Congressman Jim McGovern on her behalf, may lift her enough in the City to overcome those increased margins, said Minasian.
"If she can come out of Worcester well, I think she's got the election."
Related Articles
Enjoy this post? Share it with others.