NEW: Leicester Water District Gets Relief for $1.7 Million Payments
Monday, October 15, 2012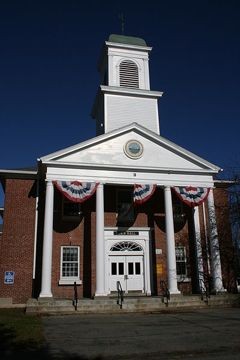 Governor Deval Patrick signed off on legislation that will give property owners in Leicester's Cedar Meadow Lake Water District more time to pay off the roughly $1.7 million for a dam and other property acquired by the district through eminent domain.
Under existing state law, the district's property owners would have 20 years to make payments and clear the $1.7 million balance, but "An Act Relative to the Cedar Meadown Lake Water District," filed by State Representative John Binienda (D-Worcester) and State Senator Michael Moore (D-Millbury) the repayment period will be extended to 40 years, making the payment schedule for property owners more manageable.
"I am grateful for Representative Binienda and Senator Moore's help in passing this bill, which will allow the 85 families in the Cedar Meadow Lake Watershed District some relief in terms of their payments," said Dick Johnston, district clerk for the Cedar Meadow Lake Water District.
"I hope this will lend these families and property owners some peace of mind going forward, and I commend Mr. Johnston and other District members for their legwork on this issue," said Binienda.
"The affected parties will be rightfully compensated but this will give these families some necessary breathing room."

"I applaud Dick Johnson and the members of the Cedar Meadow Lake Water District for providing local families with the flexibility and discretion they need in meeting this financial obligation," said Moore.
"Particularly now, with budgets being stretched even thinner, this will give families some long term control."
Related Articles
Enjoy this post? Share it with others.