NEW: Plainville Slots Wins + West Springfield Casino Loses
Wednesday, September 11, 2013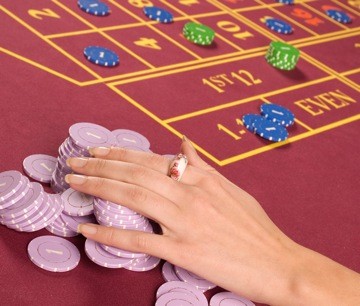 Tuesday was yet another day of stark contrast for two gaming developers eyeing Massachusetts locations. Plainville voters approved by more than a 3-to-1 margin a host-site agreement with
Penn National Gaming
for a slots parlor. On the other side of the state, in West Springfield, voters rejected by a much tighter margin a pact with
Hard Rock Hotel and Casino
for a resort casino.
The Plainville referendum vote was 1,582 for the Penn National agreement and 502 against it, with a registered-voter turnout of about 37 percent. In West Springfield, the tally was 4,165 for the Hard Rock deal and 3,413 against it, with a 46-percent turnout.
Hard Rock's is the first resort-casino project to be beaten at the polls under the state's three-year-old Expanded Gaming Act. Two other proposals for the one available Western Mass. resort-casino license remain alive: MGM Grand's for downtown Springfield; and Mohegan Sun's for Palmer.
Three other proposals are still alive in Mass. for a total of three regional resort casinos, which, unlike slots parlors, contain other games such as blackjack and roulette. Two are for Eastern Mass., in Boston and Everett; and one is for Central Mass., Milford. Two other developers – one, in Leominster and the other, in Raynham – are vying to secure the Bay State's sole slots-parlor license.
Penn National's Bay State bets
On September 5, the Mass. Gaming Commission approved letting the Town of Plainville proceed with the September 10 referendum vote on Penn National's proposal. The $2.9-billion, publicly traded firm wants to develop a slots parlor on the site of the struggling, 14-year-old Plainridge Park.
On September 3, Penn National signed an option to buy the 89-acre harness-racing complex from Ourway Realty for an undisclosed amount. The property transfer would occur if Penn National secures a slots license. Last month, the Gaming Commission disqualified an Ourway Realty slots proposal because of concern with business dealings by a former Ourway Realty executive.
When Ourway Realty was the slots developer, the Plainville referendum vote was scheduled for September 10. Penn National asked the town's Board of Selectmen to honor the terms of the host agreement with Ourway Realty and proceed with the vote on that date.
Originally, Penn National was one of two big players seeking to develop a resort casino in Springfield. But Penn National lost out when that city's officials backed MGM Grand's resort-casino plan. Next, Penn National pitched a slots parlor for Tewskbury. However, the town's voters rejected a required zoning change.
Related Articles
Enjoy this post? Share it with others.