NEW: Worcester Boil Water Order In Effect Until Further Notice
Tuesday, November 13, 2012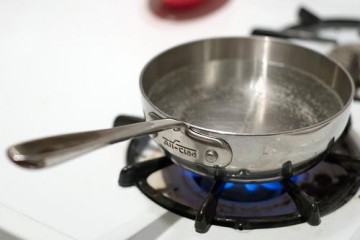 Worcester's Department of Public Works and Parks has completed repairs on the broken water main at Chandler and May Streets, but officials said it will still be several hours before pressure returns to normal, and the city remains under a boil water order until further notice.
"We're asking people to please be patient," said Matt Labovites, assistant commissioner for operations. "We hope that by later today the system will be back up to normal."
Monday was the first time DPW was ever forced to shut down the entire water system due to a water main break. Labovites said some rusty water will be inevitable as the pressure is slowly increased, and officials are being very careful in slowly ramping up pressure and opening fire hydrants to minimize any adverse effects.
While the city's water is not contaminated, tap water should be boiled prior to using it for drinking, cooking, making baby formula, making ice cubes, brushing teeth or for pets to drink.
While the distribution system recovers residents and businesses can expect rattling pipes, air in the water and discolored water. The process of recovery can be helped if residents and businesses open cold water taps to let air out. Officials advised residents not to open hot water taps as this will draw rusty water into their hot water tanks.
The Department of Public Health said to wash hands with soap and boiled or bottled water. If only tap water is available use an alcohol-based hand sanitizer. The Department of Environmental Protection has recommended that young children be given sponge baths rather than put in a bathtub where they might ingest the tap water.
The city is also advising residents to avoid doing laundry for the next few days while the system fully recovers and discolored water dissipates.
Related Articles
Enjoy this post? Share it with others.