NEW: WPI Promoting International Economic Growth
Friday, July 13, 2012
Worcester Polytechnic Institute
's Dean of
Arts and Sciences
is helping two former Soviet countries stimulate their economic growth through creativity and innovation.
Dean Karen Oates is meeting with twenty professors, business leaders, and scientists from Armenia and Georgia to help the two former Soviet countries reformulate their ideas on economic innovation.
"What we have here, are twenty scientists and business leaders, that are spending three full days with us, and we're setting a foundation so that when they go back to leaders in the country, they can make decisions with new democracies," Oates said. "We're helping them with how they're going to be able to handle this new found freedom and bring licenses to market."
Oates has worked with the Department of Commerce and in the National Science Foundation in the past and knows these countries first hand. She first visited Armenia and Georgia just before the were introduced to democracy.
"I've working with these countries for twenty years. When I first went there I noticed that they talked to students in passive voice," she said. "They didn't let students have a voice or be engaged in the real work of democracy. They weren't being engaged and active and supporting the country. Things weren't going to change until they let students have a voice and let them know what freedom and democracy is about."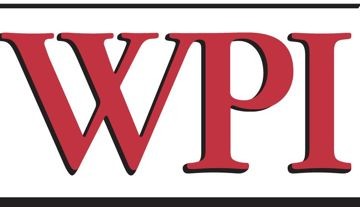 Oates was asked in the fall if she would be willing to represent WPI in this program developed by the Department of Commerce and Department of State that's bringing Armenian and Georgian business leaders to learn about the value of innovation.
"Many times we see people with good ideas and good products, and it's our part to help them with their economic development," she said. "It's kind of the science part of diplomacy. They know this will be an important development to their country and we want to do everything we can to help them get to a product."
The team from Armenia and Georgia will next be headed to Oklahoma. On this tour, they've been in DC, at the State Department, the University of Maryland.
"Change doesn't come overnight, but you can start to see faculty and administration starting to think, 'Maybe we could have things like this and could be doing something with business partners,'" Oates said. "A common step to that is giving them room to be creative and take risk. The goal is to give them models to help them build this economic engine."
Related Articles
Enjoy this post? Share it with others.