NEW: WPI Students Design Award-Winning Paper Insulation for Namibians
Wednesday, January 30, 2013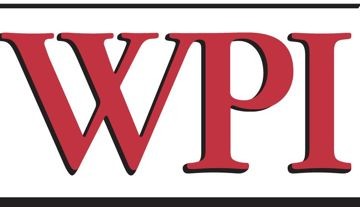 A team of
Worcester Polytechnic Institute
undergrads received the prestigious WPI President's
Interactive Qualifying Project (IQP)
Award for their research and development of improved insulation for Namibians living in rural Southwest Africa.
"The IQP is one of the most distinctive hallmarks of the WPI education because it brings theory and practice together in ways that are both tangible and meaningful to our students, and to communities around the globe," said WPI President Dennis Berkey.
The goal of the project was to develop sustainable paper insulation to improve living conditions and regulate the intense temperatures in these shacks. The team's work served as a solution for improving life in these dwellings in rural Namibia, where some 25 percent of the population lives in informal settlements.
Last year, as part of their required IQP, WPI seniors Jonathan Cline of Lisbon, Conn., Emily Fournier of Sturbridge, Mass., Marco Villar of Chula Vista, Calif., and Emily Domingue of Somerset, Mass., traveled to the Southwest African country of Namibia.
The area's desert climate makes living in metal shacks in the informal settlements of Katutura unbearably hot in the summer and cold in winter.
The students worked with the Men on the Side of the Road Project (MSR), a non-profit organization, to help develop the Paper Insulation Project.
"These students are truly among WPI's best ambassadors, and their message is that WPI – and this nation – is home to people who are thoughtful and giving and caring and innovative," said President Berkey. "They do impressive work and demonstrate remarkable character, and I am very proud of their accomplishments."
The students worked to use recycled paper and woodchip materials to produce a cheap, fire-resistant, and sustainable insulation for local kambashus. The production and marketing of this insulation would also provide community members with a source of employment and income.
The IQP is one of two projects WPI undergrad students must complete and allows students to pursue hands-on, real-world research opportunities all over the world.
Students work in teams under the guidance of faculty advisors and conduct their research either locally or at one of more than 30 WPI-sponsored project centers to solve problems that relate to science, technology, social issues, and human needs.
Related Articles
Enjoy this post? Share it with others.