Quinsigamond Community College Receives $143K Direct Access Grant
Tuesday, January 29, 2019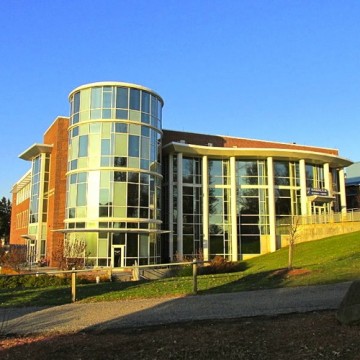 Quinsigamond Community College's (QCC) Center for Workforce Development and Continuing Education has been awarded a $143,000 Direct Access Grant from the Workforce Training Fund.
"These skills are not only highly valued in today's marketplace, they are necessary if the business and the individual are to succeed. Strong soft skills ensure a productive, collaborative, healthy and effective work environment, key attributes for organizations in an increasingly competitive, global world," said Dean of the Center for Workforce Development and Continuing Education, Kathleen Manning.
The grant is part of $2.98 million in Small Business Direct Access Program grants awarded to qualified training organizations by the Commonwealth Corporation.
This is the first time QCC has been awarded a Direct Access Grant.
QCC to Offer Training Programs
With the grant, QCC will offer a training program to eligible businesses that include: critical workplace skills such as listening, collaborating with others, presenting ideas, and communicating with team members.
These topics were chosen due to the overwhelming need that was expressed by businesses in the region.
The college will also begin offering six workshops, "Essential Soft Skills in the Workplace" beginning in April 2019.
There will be four series offered in spring 2019, fall 2019, spring 2020 and fall 2020.
Each workshop will enroll between 12-15 participants and be offered throughout the Central Massachusetts region.
Workshops are currently scheduled at QCC's Healthcare and Workforce Development Center location on 25 Federal Street, Worcester; QCC Southbridge, 5 Optical Drive, Southbridge, and Courtyard by Marriott in Marlborough, 75 Felton Street, Marlborough.
The six workshops include:
Essential Business Skills
Communicating with Clarity and Impact
Problem Solving and Decision Making
Time Management
Presenting with Impact
Conflict Resolution
Related Articles
Enjoy this post? Share it with others.