Smart Meter Infrastructure Delayed Again, Opposition Still Remains
Thursday, May 08, 2014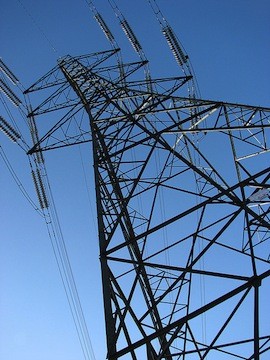 National Grid's smart grid infrastructure system - proposed to be placed at Tory Fort Lane - has once again continued to another hearing date by the city's Zoning Board of Appeals.
National Grid sent a letter to the Board of Appeals, asking for the continuance so that the company has more time to properly study the area to determine whether or not Tory Fort Lane is the best place for the system.
"The reason why we sought the continuance is because we are looking at alternative sites for the infrastructure that we need to put into place," said Jake Navarro, a spokesperson for National Grid. "Right now we are working closely with the city and our customers to make sure the placement is optimal, we are still researching whether or not this is the best spot for the infrastructure. We want to make sure we have the right information so that we can make a proper request."
The current date for the public hearing on the Tory Fort Lane property is June 16th. The first continuance was allowed on January 23rd, 2014.
Building for a Better Future
Much of the reasoning behind the continued delays in a public hearing is so that National Grid can ensure that the placing of the infrastructure is optimal, according to Navarro, making sure customers will have a superior product.
The National Grid has unveiled the smart grid pilot system in order to make energy usage and monitoring easy for all of those involved.
"We have a lot of people who are really excited about the smart grid system," said Navarro. "It really is a great opportunity for people to be able to monitor their energy usage and billing so that we can be a society that pays more attention to how we use our energy."
Navarro admits that he is aware of people who are opposed to the system, but he admits that there shouldn't be a cause for concern. While still very much in an embryonic stage of growth, a sustainability hub has been set up so that people have a place to ask questions and see a prototype model house in action.
"We want to be clear that there is no reason to believe that this equipment is unsafe in any way," said Navarro. "Our sustainability hub is pretty neat; it is a store front that we turned into a model home that represents what the smart grid system looks like in a home. It is a great way for people to come in and see the technology in action while they also have an opportunity to ask questions. And if people still have concerns, then they are not forced to take part; there is an opt out program."
Continued Opposition
The smart grid pilot program may be innovative and have the potential to revolutionize how we monitor and use our energy, but there is still opposition to the program. Those opposed cite issues like health concerns stemming from the technology and misinformation by those who promote the program as concerns for why the smart grid program is problematic.
Halt MA Smart Meters (HMSM) is one of the organizations attempting to derail the current smart grid system in Worcester and other places throughout the United States, for that matter. According to Patricia Burke and Clare Donegan of HMSM, over 130 groups throughout the United States have also joined the cause and are dedicated to preventing the spread of this equipment.
"There are a couple of email groups and online groups that we communicate with nationwide," said Donegan. "We are a part of a group that is looking to craft national legislation and we are also aware of a couple groups that meet weekly or biweekly. There are also groups that focus specifically on the health issues presented by radiation."
In addition to potential health risks presented by having the equipment installed in one's home, HMSM also says that misinformation that organizations like National Grid are spreading is making them lose credibility with their customers, which creates a lack of trust.
"I think that calling for more research has always been an industry ploy," said Donegan. "They may say to the contrary, but there is a potential for significant harm due to the radiation emitted by these smart meters. There have also been other situations where National Grid has miscommunicated information from reports published by credible organizations like the World Health Organization."
Next Steps
The people who are pro and anti smart metering technology are both hoping for two distinctly different things to happen with the pilot program in Worcester.
National Grid is one of the organizations hoping that the pilot program is a huge success, and not only because they are the company running it. A successful smart grid system is something that can be very beneficial to the community and could also become a model to inspire future programs.
"We have a lot of customers who are really excited about the program," said Navarro. "It is tough to say at this point what the future of smart grid will be, but we hope that the future is bright. We are working closely with the city and the community as a whole; we want to make sure that the system is optimal. This is a real opportunity for the people of Worcester and of Massachusetts."
While those in support of the program hope that it is a success and that it is something that can be implemented nationwide in the future, those opposed to the smart meter system hope that it can be stopped before it is too late.
"We can absolutely stop this," said Donegan. "All we need for people to do is look at the misinformation presented and to look at the whole story. There really are a lot of factors involved in this that all need to be examined carefully. We try to give people information so that they can examine it and then do their own homework on the topic."

---
Related Slideshow: Biggest Checks Written by the City of Worcester - January 2014
It takes a lot of money to run Worcester. See the city's biggest expenses in this collection of the largest checks written out to vendors.
Related Articles
Enjoy this post? Share it with others.