Speakout Highlights Plight of Central Mass Unemployed
Saturday, February 15, 2014
The Worcester Unemployment Action Group (WUAG) gathered Saturday for a Speakout to raise awareness for the unemployed and underemployed.
WUAG is currently working to get politicians to meet with the unemployed. Their event this Saturday will run from 1 to 3pm at the Worcester Public Library Main Branch located at 1 Salem Square. The speakout will feature personal testimony from unemployed and underemployed people from Central Massachusetts. Additionally, will be representatives for several elected officials in attendance. Planning to make an appearance are Jeremiah Thompson, Central and Western Mass Director for Elizabeth Warren; Amaad Rivera, Central and Western Mass Director for US Senator Ed Markey; and Moses Dixon, aid to State Representative Mary Keef, in addition to State Rep Jim O'Day.
WUAG is an all-volunteer organization that "is working hard to get politicians and the unemployed/underemployed together," said Barbara Hahn Roberts, a volunteer with WUAG, "so that they can hear the dramatic and heartbreaking stories of the poor, hungry and the unemployed - stories of no heat, extreme difficulties in getting their unemployment checks from Boston, the numbers of people in the various shelters in Worcester, and so on."
Roberts noted that most of the people she has worked to help as a part of WUAG are older (55 and up), and mostly well-educated. "I met two women who had Master's degrees - one had two, said Roberts. Roberts detailed other stories of people who highlight just how desperate conditions have become. "We went to get signatures at the St. Francis soup kitchen and saw perhaps 100 people there. We saw that number at the NE Dream Center - old, young, and families - eager to get food," she said. "We went to the open air church on the Common and saw another set of hungry people getting sandwiches. all these people stood out in the cold to get food."
WUAG meets every Tuesday from 1-3pm in the basement of St. John's Church on Temple Street in Worcester. For more on the Worcester Unemployment Action Group, visit their website at http://www.graceteammass.org/node/65 or their Facebook page at https://www.facebook.com/WorcesterUnemploymentActionGroup.
---
Related Slideshow: New England States With the Most State Debt
In their 4th annual State Debt Study, State Budget Solutions has revealed that state governments face a combined $5.1 trillion in debt.
See how the New England states fared in the slides below: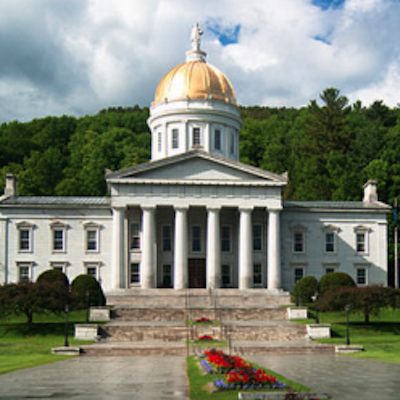 Related Articles
Enjoy this post? Share it with others.