UPDATE: National Grid on Central MA Power Outages
Tuesday, October 30, 2012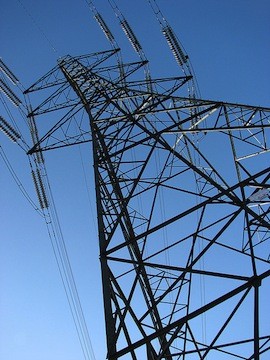 With extensive power outages in Central Massachusetts, power giant
National Grid
is now in the process of restoring electricity to its customers throughout the region.
As it stands now, National Grid has around 100 line, tree and damage assessment teams working throughout Central Mass. Those teams have been on the ground since early this morning, and are working to restore power to the 10,000 Worcester customers that are currently without power.
"We don't have any timelines for power being restored at this time," said Charlotte McCormack, a spokesperson for National Grid. "We don't have accurate enough information right now, and we obviously don't want inaccurate information out there. But we have assessment teams out there that have been working since this morning, and they will work through today, tomorrow, and however long it takes to get service back to all of our customers."
To go with the 10,000 customers without power in Worcester, McCormack says there are over 1,300 customers in Auburn, and 2,000 in Leominster that National Grid is working to restore electricity to as well. For more information, check out our live map of power outages below.
Related Articles
Enjoy this post? Share it with others.