Vietnamese Restaurant Accused of Re-Using Food Got 94 on Inspection in April
Wednesday, May 20, 2015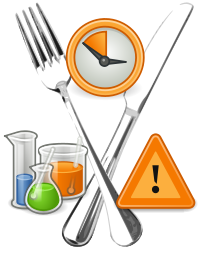 A Vietnamese restaurant that was accused of several health code violations by a former employee scored a 94 out of 100 on a food inspection last month.
SEE BELOW: Pho Dakao Food Inspection Establishment Report
Pho Dakao, located at 593 B Park Ave, had a food inspection done on April 7. According to the inspection, the bar at Pho Dakao lacked paper towels and hand soap at its sink (-2 points on inspection), thermometers in the refrigerator were inoperable (-1 point), grease had accumulated on the floor behind cooling equipment (-2 points), and cleaning of the hood vent was over due (-1 point).
Three areas of concern were addressed by the restaurant - paper towels and soap, thermometers, hood vent -on April 13 and 16. According to the report, as of 4/16, the grease had not been cleaned up yet.
The inspection did note that the owner, Hiep Pham, had up-to-date ServSafe and Allergenic certificates.
However, according to an inspection in 2013, Pho Dakao did receive a score of an 84 for multiple violations including illegal dumping and a rodent problem. The report also stated that the owner couldn't understand the nature of the offenses.
As GoLocalWorcester reported on Monday, former employee Chau Vu accused the restaurant owners of forcing employees to save uneaten food leftover by customers to be re-served again. In a long letter posted to Facebook, Vu claimed, "We are forced to save old rice and reuse rice that customers didn't eat. Sometimes rices is very old and smell from yesterday, they still use it. When I spoke up to the boss about this I was told that the sauces and spices will cover up the foul smell and fool the customers. I know people will get sick from the way things are done, I'm reaching out with hopes that things can be changed."
GoLocalWorcester reached out to the owners on Sunday. Dang Pham, who spoke on behalf of the restaurant told GoLocal, "The accusations against us is from a disgruntled employee that we just terminated recently and they have no basis."
To read Vu's letter in its entirety, click here: Former Employee's Letter Accusing Pho Dakao of Re-Using Food.
Pho Dakoa Food Inspection Estabalishment Report:
Related Articles
Enjoy this post? Share it with others.