Warren Calls for Investigation into Drug Manufacturers Alleged Price Fixing Schemes
Wednesday, December 19, 2018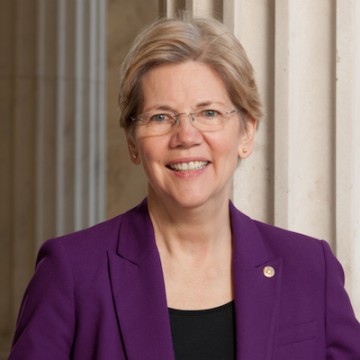 Senator Elizabeth Warren is calling for an investigation into alleged price-fixing schemes by generic drug manufacturers.
Warren sent a letter to Republican leaders of three Senate committees with jurisdiction over drug pricing issues, Health, Education, Labor, and Pensions (HELP) Committee Chairman Lamar Alexander (R-Tenn.), Finance Committee Chairman-designate Chuck Grassley (R-Iowa), and Judiciary Committee Chairman-designate Lindsey Graham (R-S.C.), calling for them to open investigations and hold hearings on allegations of price fixing behavior by generic drug manufacturers.
"If the allegations of price-fixing are true, they affect millions of Americans who purchase prescription drugs. The investigation should include the impact of such behavior on the Medicare and Medicaid programs, the Affordable Care Act, and the private health insurance market, as well as potential shortcomings in antitrust law and antitrust enforcement, and in the laws governing generic and biosimilar drug competition. All of these issues are within your Committees jurisdiction, and Congress has a responsibility to investigate these concerns and legislate if necessary," said Warren in the letter.
The Letter
The letter comes after reports in the Washington Post about allegations of price-fixing activities by generic drug manufacturers that one expert described as "most likely the largest cartel in the history of the United States."
According to these reports, "What started as an antitrust lawsuit brought by states over just two drugs in 2016 has exploded into an investigation of alleged price-fixing involving at least 16 companies and 300 drugs."
"These allegations, if true, may help explain the numerous and increasingly troubling reports in recent years of rapid and unexplained price increases for generic drugs. While generic drugs have helped dramatically curbed healthcare expenditures, and are generally significantly less expensive than their branded counterparts, reported price spikes of 600%, 1000%, or more are profoundly troubling, and cause immense harm to patients in need," says Warren's press release.
A member of the Senate Health, Education, Labor, and Pensions Committee, Senator Warren has been a leading voice in Washington calling for lower prescription drug prices since joining the Senate in 2013.
Related Articles
Enjoy this post? Share it with others.