West Coast Death Sparks Debate Over Worcester Smart Grid System
Tuesday, September 16, 2014
A recent string of fires and a death on the West Coast that were likely caused by smart meters have raised local concerns about the safety of the equipment in Central Massachusetts.
After nine fires – one of which led to the death of a 61-year-old woman – in less than two years, the Fire Chiefs of both Sparks and Reno, Nevada are calling for an investigation of smart meters installed in their respective towns.
"We're taking this problem very seriously and we have from the very beginning," Sparks Fire Chief Tom Garrison said Friday. "We tried diligently to determine the scope of the potential problem. We've done many things to conclusively explain why these fires were starting. So far, we don't have a definitive reason."
While still investigating whether or not smart meters were the definitive cause in each of the fires, smart meters at each home had visible fire damage.
A Growing Issue
While there has yet to be a reported safety concern in Massachusetts with smart meters as of yet, Portland, Oregon, Philadelphia, Pennsylvania, and Saskatchewan, Canada have all experienced problems with smart meters potentially starting fires, leading to the removal of 356,000 smart meters among the three cities.
Part of the concern with a smart meter fire is that the fire starts on the outside of the building, meaning that the fire won't be detected by the inside fire alarms until it has grown large enough to enter the house.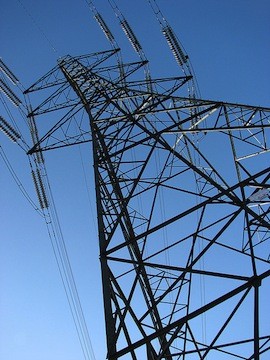 "There are multiple issues, and one was that meter installers were not licensed electricians in some deployment areas," said Patricia Burke or HaltMAsmartmeters, a Massachusetts advocacy group that is trying to get smart meters removed from the state. "In some cases the meters were being switched out under live load. If water seeps into the device, it may malfunction. Lightning or a power surge or EMP (electromagnetic pulse) can damage the electronics, which was not the case with mechanical analog meters. Extremes in temperature have been an issue in some deployment areas."
No Threat For Massachusetts
While there is certainly a large concern in Nevada right now that smart meters may be causing fires and putting residents in danger, National Grid says that Massachusetts residents need not worry.
According to the National Grid, Worcester area smart grids are made by a different company than the ones that have been experiencing problems on the West Coast. Of the 14,800 meters installed in the Worcester area, there have been no reported safety issues.
"There is no reason for our customers to be worried," said Jake Navarro, a spokesperson for the National Grid. "Our smart grid system has been certified and complies with all governmental standards. We haven't seen a single fire-related issue with our smart meter; these smart meters are certainly safe."
Related Articles
Enjoy this post? Share it with others.