Worcester Officials Weigh in on Massachusetts' "Three Strikes" Law
Wednesday, August 15, 2012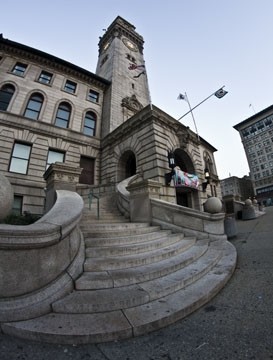 Officials and attorneys in Worcester have mixed feelings about Massachusetts' new "Three Strikes" law, but some seem to agree that lessening minimum sentences for non-violent drug offenders is a positive for the city as a whole.
"I think Worcester will see some benefit, especially for those with non-violent drug offenses on their record," Worcester City Councilor Joseph O'Brien said.
Local defense attorney Peter Ettenberg of Gould & Ettenberg, P.C. agrees that the law's leniency for non-violent drug offenders is a positive, but argues that there should be some discretion applied to the "three strikes." The law, as it is currently constructed, would impose a life sentence on someone convicted of three different violent felonies, without any judicial discretion involved.
"I like the reduction of the minimum sentences, because most of these people have addiction problems and are maybe caught selling to feed that addiction," Ettenberg said. "But what concerns me is that sometimes people are falsely accused of violent crimes and they plead guilty for any number of reasons; just wanting to get it over with or bad advice. So, now, those people are two strikes away. Also, sometimes their offenses are things like getting caught up in a bar fight. To me, there should be some room for a judge's discretion before a person is sentenced to life in prison."
It is that very issue that Governor Deval Patrick claims led to him considering vetoing the bill. The bill he eventually did sign into law is officially named Melissa's Bill for 27-year old Melissa Gosule who was raped and murdered by a stranger with a record of violent crimes in 1999. Patrick also claims the law will allow over 600 non-violent drug offenders to be released on parole, saving the Commonwealth millions.
"I'm a firm believer in second chances," Worcester City Councilor Sarai Rivera said. "I've always been very anti-drug, but I have seen people be rehabilitated and come out of it better. It certainly doesn't happen every time, but, like I said, I'm a big believer in second chances."
Still, Rivera pointed to other states, such as California, where similar laws have ended up costing the state money, rather than saving it, as Patrick claims.
"In some of the states that have implemented it, it's been more costly than it has saved," Rivera said. "I'm always a little leery about claims like that."
While most have their reservations, the general feeling is that it is a good launching point for future legislation.
"I think it is a good start to reforming sentencing laws," Ettenberg said. "Obviously I'm a defense lawyer, so I would like some discretion on the third strike, so hopefully it will get revisited."
"I think there are some really good provisions to the law," O'Brien said. "But, for me, it's a mixed bag. At the end of the day, no legislation is perfect, but I applaud the governor for getting this law through."
Related Articles
Enjoy this post? Share it with others.