Worcester Police in Search of Suspect After Attempted Armed Robbery
Monday, June 13, 2016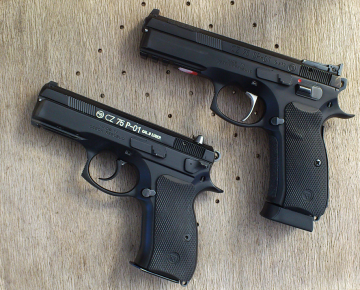 Worcester Police are investigating armed assault and attempted robbery that took place early Saturday morning in the driveway of a Hamilton Street address.

The victim was not injured and police are still searching for a suspect.

The Incident

On Saturday, June 11 at approximately 2:30 a.m., Worcester Police received a repot of an armed assault with a firearm that had just happened in the driveway of a Hamilton Street address. After the assault, the victim fled the area and called police from a friends house.

When police arrived, they spoke with the victim of the assault. The victim reported that upon arriving home he pulled into his driveway and stopped his vehicle. Before he could exit the vehicle, the victim was approached by a large black male in his 20's with short hair wearing a light colored t-shirt. The victim stated that the male banged on his driver's side window with a firearm and motioned for the victim to roll down the window. At the same time. the suspect was yelling and swearing at the victim.

The victim did not roll down his windows but put his vehicle in reverse instead and fled the scene. As the victim fled, the suspect fired several rounds in his direction. The victim proceeded to a friend's nearby address where he called police.

Officers on scene inspected the victim's vehicle and saw that it had been struck by two bullets. Officers also responded to the location of the initial assault and discovered ballistic evidence.

Worcester Police Crime Scene Unit responded and processed both the scene of the assail and the victim's vehicle. The victim was not injured.

Police Asking For Help

The Investigation is ongoing.

Police are asking anyone with information regarding the incident to send an anonymous text to 274637 TIPWPD and your message or send a web based message by clicking here.
Related Articles
Enjoy this post? Share it with others.