Worcester's Elected Officials Split Over Senate Special Election
Tuesday, April 02, 2013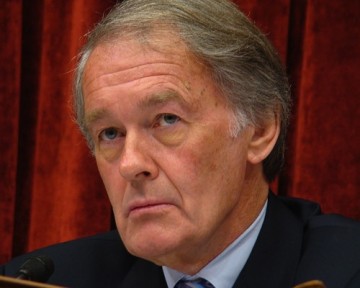 With less than a month before the April 30th U.S. Senate primary special election, and debates just getting underway, some Worcester elected officials have declared their support, while others say that they have yet to decide which of the five candidates they will endorse for the seat previously held by John Kerry.
They also say, and analysts agree, that the large number of undecided voters from both parties will determine this race.
Clearly the candidates - Democrats Congressman Stephen Lynch and State Rep Edward Markey, and their Republican challengers, former U.S. Attorney Michael Sullivan, State Rep. Daniel Winslow, and Cohasset businessman and Navy SEAL Gabriel Gomez, - still have work to do.
The big undecided factor
A WBUR/MassINC poll released on March 26 had Markey leading his Democratic rival Lynch by 11 percentage points. On the Republican side, former Michael Sullivan had the edge over both Winslow and Gomez. However, the poll's biggest news was that 41 percent of Democrats and 46 percent of Republicans still did not yet know who they would vote for.
"It is imperative for the candidates to make sure that they reach the undecided voters as they head into the general election. If they are able to draw the undecided voters into the fray, then probably the equations will shift a bit," said Srinivasan Sitaraman, associate professor of political science at Clark University.
Republicans
George Peterson, Jr., Republican rep from Worcester's 9th district, said he won't commit to a candidate in the primary, but praised the three contenders for getting the support needed in such a short time. It is evidence, he said, of how strong the Republican party has become.
Matthew Beaton, Republican representative from Worcester's 11th district, which includes two precincts in Shrewsbury, is supporting Winslow, and said that the Republicans have put forth three solid candidates. "The two Democrats (running) are entrenched in Washington politics and won't be able to break that gridlock," he said.
Beaton added that name recognition is the biggest challenge for Republicans in this race.
Democrats
Democratic Rep. Jonathan Zlotnik of Worcester's 2nd district also said that he hasn't made a final decision of who he will support in the race.
"Special elections are always difficult to predict," Zlotnik said. "It depends on where the Independents choose to vote since they can vote in either primary." Massachusetts is nearly 50 percent unenrolled, he said.
Democrat Anne Gobi, from the 5th district said that she is biased in this election. "I support Steve Lynch because he brings a true working class background and common sense mentality that is sorely needed in the United State Senate," she said.
Even House Democratic Leader Nancy Pelosi has reportedly been silent on which candidate she prefers to fill the seat.
For Robert Boatright, Clark University associate professor of political science, the bigger question looms after April 30. "The real question is whether the eventual winner will face a tough re-election bid in 2014, when both parties should see better turnout and the electorate is (perhaps) less exhausted," Boatright said.
Zlotnik sees upside in the Massachusetts track record, independent of who wins. "We have a good track record as a state in electing senators who have done great things for the country," he said.
Related Articles
Enjoy this post? Share it with others.