College Endowments - Winners and Losers in Central Mass.
Monday, May 07, 2012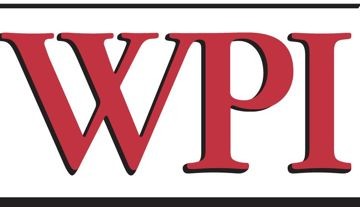 Worcester Polytechnic Institute's endowment growth last year topped the list for area colleges according to a national study.
The study, which is conducted annually by the National Association of College and University Business Officers (NACUBO), tracks the year over year performance of more than 800 public and private colleges nationwide.
While this figure represents only about 20 percent of all colleges and universities in the country, Matt Hamill, Senior Vice President for NACUBO, said the association's study covers approximately 98 percent of all college endowments in the country, and the total amount of investments had a market value of $408 billion.
Half of Worcester's area colleges participated in the survey, including WPI, College of the Holy Cross, Assumption College, Clark University and Fitchburg State University.
"There may be institutions that have an endowment and don't participate," he said.
For fiscal 2011, the national average rate of return was 19.2 percent on investments, an improvement over fiscal 2010's 11.9 percent, and a far cry over the negative returns of 2009 and 2008.
Hamill said that an individual institution's change in value was affected by more than just its investment earnings. Contributions to the endowment, withdrawals for university operating expenses and fund management expenses also affect the funds' change in value from year to year.
Local Investment Results
Worcester Polytechnic Institute posted the largest percentage change in its endowment, growing to $374.4 million in 2011, up from $307.7 million in 2010.
WPI CFO Jeff Solomon said the school's great experience was a combination of good management and generous donations. "We received $16.5 million in gifts to the endowment," Solomon said. "And our funds are wieghted in equities, which did very well last year."
Solomon said the investment return was approximately 23.6 percent, signficantly higher than the national average. That growth, combined with the additional new funds, allowed the college to use approximately $20 million of its endowment for operating expenses
The city's largest endowment belongs to the College of Holy Cross, at $606 million. The college also had the city's largest dollar figure increase at $82 million, which represented a 15.5 increase.
Ellen Ryder, director of public affairs for the college, said the increase was due to a combination of good investment strategies and generous donors.
"There was no individual gift (or gifts) that account for the increase," she said.
The $82 million growth is over and above the $21.6 million that the college withdrew for operating expenses.
"That is about the same as the previous year. There was no one particular project or initiative," she said.
Assumption College posted 17.9 percent increase in its endowment in 2011, growing to a market value of $81.3 million, up from $69 million in fiscal 2010.
Chris McCarthy, Assumption College CFO, said the college is not currently in a capital campaign.
"Therefore last year wasn't a particularly big year in terms of receiving donations," he said. "Our investment strategy is perhaps more conservative than others. We are not investors in individual hedge funds, private equity, venture capital, nor real estate. We do take money out of our endowment every year, and last year what we took out to support our various activities was approximately 5 percent of the unrestricted part of our endowment, which was approximately $1.3 million."
The University of Massachusetts Foundation, which covers all of the UMass campuses, including UMass Medical School experienced a 15.2 percent growth in fiscal 2011, increasing in value to $529.2 million. In fiscal 2010, the fund was valued at $459.3 million.
Clark University
Clark University's endowment increased from $275.1 million fiscal 2010 to $320.4 million in fiscal 2011, a 16.5 percent increase.
Vice President for Administration and Finance Jim Collins said that the university's 12 month earnings were 22 percent, versus the national average of about 19.2 percent, and that the difference between earnings and growth was due to spending of some of the fund.
"Withdrawals were used for scholarships, faculty chair salaries, library acquisitions, and the like, in accordance with the stipulations of the donors for each fund," Collins said.
Angela Bazydlo, a spokesperson for the university said fiscal 2010 investment returns were at 19 percent, compared to the national average of 13 percent.
"Our ten year average annual return is 8.8 percent," she said. "We rank in the 3rd percentile nationally."
Fitchburg State growth only 8.8 percent
Fitchburg State University, which has the smallest endowment of the Worcester area colleges, grew by only 8.8 percent in fiscal 2011 to $13.8 million, up from $12.7 million in fiscal 2010.
Matthew Bruun, public relations director said the university has a very conservative investment approach to investing.
"Fitchburg State University's Board of Trustees approved an investment policy in 2008, and by design it is a very conservative portfolio. More than half the institutions in the NACUBO report invest in alternatives (like real estate or debt instruments), and we do not," Bruun said. "Those alternatives had a very good year in 2011, but, by contrast, took a huge hit when the market crashed in 2008. In current market conditions, we consider our return of nearly 9 percent to be excellent. We are experiencing slow, consistent growth over a longer period of time."
Not Included
Area colleges that did not participate in the study include: Anna Maria College, Becker College, Quinsigamond Community College, Mass. College of Pharmacy and Health Sciences, Worcester State University and Nichols College.
Sandy Lashin-Curewitz, director of media relations at Becker College, confirmed that the college does not participate in the NACUBO study. According to CFO David A. Ellis, the college's endowment was valued at $2.2 million as of March 31 of this year.
"Becker has been successful in raising funds to support scholarships," Ellis said. "Our strategy is to put them to immediate use for students. Greater numbers of students can be helped in this way, versus spending the 3% earnings from endowed funds."
Related Articles
Enjoy this post? Share it with others.