WSU to Host Dialogue and Discussion During Black History Month
Monday, January 19, 2015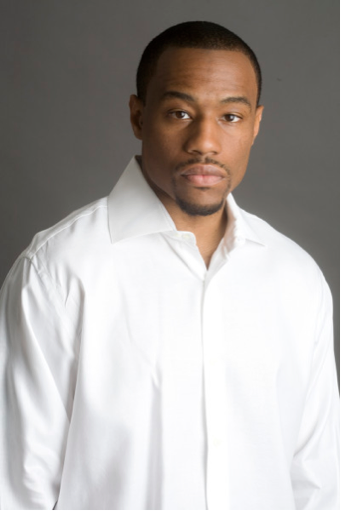 On Wednesday, February 4, Arno Michaelis, the former white supremacist, and Daryl Davis, author of "No Place for Hate: A Conversation in Black and White" will speak at Worcester State University in the Blue Lounge of the Student Center.
This is just one event of many at WSU during Black History Month.
On February 5, Dr. Yaba Blay, a leading authority on colorism and global skin color politics will lecture at the Student Center. Blay is the author of "(1)ne Drop: Shifting the Lens on Race." She is publisher and editor-in-chief of BLACKprint Press and is a professor at Drexel University.
On February 26, Dr. Marc Lamont Hill (pictured), author of "Beats, Rhymes, and Classroom Life: Hip-Hop Pedagogy and the Politics of Identity," will discuss culture, politics and education. Dr. Hill is a professor at Morehouse College and is the host of HuffPost Live and of BET News. He is also a regular CNN contributor.
For more information, or to book large groups to the events, email [email protected] or call 508-929-8049.
Other Black History Month events on campus include film screenings of:
"Good Hair," a 2009 American comedy documentary film produced by Chris Rock and HBO Films (Feb. 3, 6 p.m., Ghosh Center for Science and Technology, Room 102); and` "Central Park Five," a PBS Ken Burns documentary telling the story of the five black and Latino teenagers who were wrongly convicted of raping a white woman in Central Park in 1989 (Feb. 17, 6 p.m., Ghosh Center for Science and Technology, Room 102).

Related Articles
Enjoy this post? Share it with others.