Can Brown Afford to Keep Going Negative?
Saturday, September 22, 2012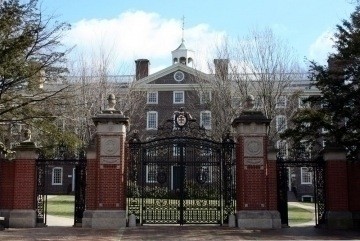 Senator Scott Brown held nothing back in his debate against Democratic hopeful Elizabeth Warren on Thursday.
The Republican attacked Warren for her claims of Native American heritage, her status as a law professor at an elite university, her plans to raise taxes on businesses and the wealthy and her legal career, which included representing Travelers Insurance in a case against asbestos victims.
Prior to the debate, the most recent negative messaging from the Brown camp was an ad featuring the Senator in a sweater addressing the camera directly and criticizing Warren for attacking him in her own ads.
But as the Brown campaign continued to hammer on the Travelers Insurance case Friday morning, it seemed clear that the incumbent Senator was shifting gears as the race heads into the final stretch.
Risk vs. Reward
Michael Walsh, a professor of Political Science at Westfield State University, attributed the change in Brown's tactic to Warren's apparent surge following the Democratic National Convention in Charlotte where she took the stage to deliver a primetime address.
"I think that's been largely a reflection of the numbers he's seeing," Walsh said, noting that four out of five recent polls have shown Brown trailing Warren.
"He really can't let those numbers get any bigger. With less than 50 days to go, it's hard to play catch up."
Walsh said he found Brown's opening shot at Warren's Native American heritage to be a somewhat odd start for a candidate who has spent a significant amount of time building up an image of himself as an easy-going regular guy.
"You wonder if it does any damage to the way he's projected himself for the past two years. It might start to tarnish that a bit."
Two Strategies of Attack
While Clark University's Robert Boatright has not put much stock in the recent surveys of the Massachusetts Senate race due to small samples and inconsistent results, he does believe Brown is heading in a new, more aggressive direction with his campaign tactics, which carries both potential risks and rewards.
"The upside of the attacks for him is that if he launches a half-dozen charges, one might start to stick and he'll be able to figure out which one that is," he said.
The downside, however, is that the charges--Native American, ruthless lawyer, elitist academic--don't work toward a coherent negative image of Warren.
Warren's attacks, on the other hand, have worked in concert to further her campaign's narrative of Brown as part of the national Republican party who supports business at the cost of middle-class and working families.
"When attacks reinforce people's suspicious about a candidate, they are successful," Boatright said.
"When they try to get you to look at a candidate in an entirely different way, they're not."
The Hit Parade Rolls On
For UMass-Lowell professor Dennis "DJ" Deeb, going on the offensive is a must for Brown at this late stage in the game.
"The worst thing that Scott Brown can do at this point in the campaign is be passive."
Warren was the first to launch negative ads this month, and Brown's position as the incumbent Senator means he has a more established position from which to take his own shots at her.
But for those shots to be effective, the Republican will need to focus on issues, such as the economy, rather than Warren's personality. Social issues will offer less firepower since both candidates are running left of the center in the heavily Democratic Bay State.
Regardless of the target, Deeb expects the hit parade to continue all the way to Election Day.
"The worst thing you can do in politics is not respond," he said.
"When somebody takes the knockout punch at you, you need to punch back."
Related Articles
Enjoy this post? Share it with others.