Carol Anne Costa: Sexual Assault Can Happen to Anyone
Thursday, January 23, 2014
When we begin to unpack the facts about sexual assault in 2014, did you know?
Women and girls are the vast majority of victims: nearly 1 in 5 women – or nearly 22 million – have been raped in their lifetimes.
Men and boys, however, are also at risk: 1 in 71 men – or almost 1.6 million – have been raped during their lives.
Women of all races are targeted, but some are more vulnerable than others: 33.5% of multiracial women have been raped, as have 27% of American Indian and Alaska Native women, compared to 15% of Hispanic, 22% of Black, and 19% of White women.
Most victims know their assailants.
The vast majority (nearly 98%) of perpetrators are male.
Young people are especially at risk: nearly half of female survivors were raped before they were 18, and over one-quarter of male survivors were raped before they were 10 years old.
College students are particularly vulnerable: 1 in 5 women has been sexually assaulted while in college.
Repeat victimization is common: over a third of women who were raped as minors were also raped as adults.
This according to a newly released report entitled " Rape and Sexual Assault: A Renewed Call to Action, prepared by the White House Council on Women and Girls and the Office of the Vice President. These statistics are staggering, frightening and this report should become an important source of information, but more, a cry for Americans to mobilize. I can tell you personally as a retired Superior Court Clerk that cases of sexual assault were some of the most difficult trials to sit through. The pain, embarrassment and shear terror that lived on the faces of the victims who testified and the agony of family members present in the gallery was palpable. But as a community, state and nation what is a path forward to slash the incidents of assault and how can we better protect and heal the victims.
Who is at Most Risk
The report lays out the most vulnerable populations: teens and young adults, people with disabilities, the incarcerated, the LGBT community, the homeless, undocumented immigrants and particularly college campus communities. As my niece and so many other young people in my life are preparing to make their way to college next year, this sends shivers down my spine. The report research indicates that 1 in 5 women has been sexually assaulted while in college. It states further that the dynamics of college life appear to fuel the problem, as many survivors are victims of what's called "incapacitated assault": they are sexually abused while drunk, under the influence of drugs, passed out, or otherwise incapacitated. Perpetrators often prey on incapacitated women, and sometimes surreptitiously provide their victims with drugs or alcohol. From my perspective, we all have a big stake in this troubling problem. The conversations must begin with a responsible adult talking honestly with our college age kids, providing, not only admonitions but support and education. This process should begin way before they are decorating the dorms. That is why funding our school's resource programs and arming our teachers and guidance counselors is such a valuable cog in the machinery.
As a nation we have faced problems and through education and proactive measures and change has come on issues like smoking and lead paint. More recently the scourge of bullying is being exposed and we are moving collectively to empower our children to fight back and take a stand. We now require a head on collision with rape. In April of 2012 President Obama said, "It is up to all of us to ensure victims of sexual violence are not left to face these trials alone. Too often, survivors suffer in silence, fearing retribution, lack of support, or that the criminal justice system will fail to bring the perpetrator to justice. We must do more to raise awareness about the realities of sexual assault; confront and change insensitive attitudes wherever they persist; enhance training and education in the criminal justice system; and expand access to critical health, legal, and protection services for survivors." I totally agree Mr. President.
The Numbers Don't Lie
According to the report, the economic costs of a rape include medical and victim services, loss of productivity, decreased quality of life, and law enforcement resources. Each entity surveyed used a slightly different methodology, but all found the costs to be significant: ranging from $87,000 to $240,776 per rape. It makes economic sense to attack this problem with gusto. Take into account some of the other stats revealed and remember every stat is a person and each bears an economic cost but more than that each carries a huge emotional toll:
A study found that in the mid-1990s, women with severe disabilities were
four times more likely to be sexually assaulted than women with no disability. A more
recent study made similar findings, reporting that individuals with a disability were three
times more likely to be raped or sexually assaulted than individuals without a disability.
People who identify as lesbian, gay, bisexual, or transgender (LGBT)
are also uniquely vulnerable. One study found that 13.2% of bisexual men and 11.6% of
gay men were raped in adulthood, compared to 1.6% of heterosexual men.
One study found that 13% of homeless women had been raped in the previous
year, and half of these women were raped at least twice.
We can only fix this with a plan of action. The White House and Vice President Biden launched the 1is2many initiative in 2012. This is another resource available to educate, motivate and help us all to craft a path forward.
As the news is filled with the politics of traffic jams and traffic tickets, let us not lose sight of this new research. Let us use this report as a call to action and I will keep my eyes trained on Smith Street with the hope that a visionary Legislator or Executive in conjunction with many of our motivated victims' rights advocates will provide more tools in this fight.
Carol Costa is a public relations and community outreach specialist; she has experience in both the public and private sectors. She is the Chairwoman of the Scituate Democratic Town Committee and has extensive community affairs and public relations experience. She previously served in the Rhode Island Judiciary for nearly 17 years. Carol also enjoyed a successful development stint at the Diocese of Providence as Associate Director for Catholic Education and is currently a public housing manager. Her work has been published in several local outlets including GoLocal, Valley Breeze, The Rhode Island Catholic, and Currents Magazine.
---
Related Slideshow: 13 Biggest Healthcare Stories in Central MA in 2013
The most import stories from one of the most historic years in memory for Central Massachusetts healthcare.
Prev
Next
13 Inspection Scores
INTERACTIVE: Worcester Restaurant Health Inspection Tracker
Before you go out to dinner, make sure you know about the cleanliness of the establishment. GoLocalWorcester spent weeks going through the files of every health inspection in Worcester for nearly 700 restaurants. Use our proprietary interactive map to check any restaurant before you go out to eat. Check out our interactive map and fully sortable and rankable tabular data set to explore how your favorite restaurants did on their latest health inspections.
GoLocal also reported on the 50 Restaurants with the Worst Health Code Scores in Worcester and talked with experts about inspections -- and foodborne illnesses.
Prev
Next
12 MA's Top 25 Diseases
The 25 Biggest Diseases To Strike Massachusetts
What infectious diseases hit Massachusetts the hardest, and in the biggest numbers? In July, The Centers for Disease Control (CDC) released its latest data for "notifiable diseases," defined as those infectious diseases "for which regular, frequent, and timely information regarding individual cases is considered necessary for the prevention and control fo the disease," according to the CDC. The latest data reports the number of cases in MA from 2011.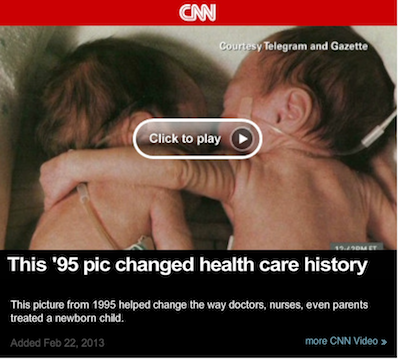 Prev
Next
11 Famous Twins Thriving
Worcester Twins Thriving 17 Years After Famous Hug
When the Jackson twins were born 12 weeks premature in October of 1995 in Worcester, doctors were not sure if the two newborn girls were going to make it.
When one started to fade at just three weeks old, a nurse thought to put her sister in the same incubator as her, resulting in an immediate improvement in her health and the famous photograph of the "rescuing hug."
Now the girls are thriving 17-year-olds, and their story was recently featured on CNN.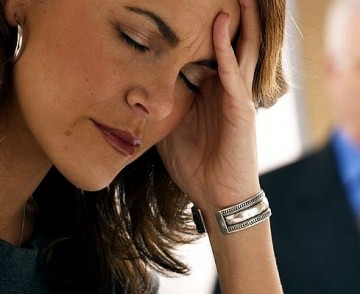 Prev
Next
10 High Stress in MA
Gallup Poll: MA 5th Most Stressed Out State
A new poll from Gallup revealed that Bay State residents are a bunch of worrywarts. According to their most recent ranking, Massachusetts is facing the fifth highest levels of stress in the country.
While the Commonwealth's ranking in this Gallup poll didn't change since last year (also fifth place), the figures did shift.
Prev
Next
9 Healthiest Counties
The Healthiest Counties in Massachusetts
Worcester County ranked 9 out of Massachusetts' 14 counties in overall health according to 2013 rankings by the Robert Wood Johnson Foundation, a national foundation focused on improving public health. The 2013 County Health Rankings place Worcester County somewhere near the bottom of pack. Dukes and Middlesex counties are the healthiest, while Suffolk and Hampden counties are the least healthy.
Prev
Next
8 MA Sexual Health
New National Ranking: How Sexually Healthy Is MA?
Massachusetts came in 4th place for sexual health in New England, according to the brand-new Sexual Health Rankings, just released this week.
The first-ever assessment of state-by-state data on 26 comprehensive health and services measures that speak to sexual health put the Bay State at #5 overall in the US, and #4 among New England states. Vermont was the #1 state in the country for sexual health, while Mississipi was the worst at #51. Variance, LLC, has produced the rankings in collaboration with The Center for Sexual Pleasure and Health, an education and advocacy organization based in Pawtucket, RI.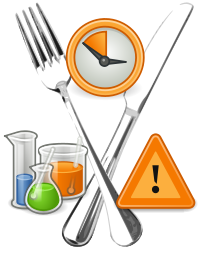 Prev
Next
7 Health Code Experts
Experts Weigh in on Restaurant Inspections and Foodborne Illness
While restaurant inspections are required throughout the country, how they are conducted, recorded, and utilized varies greatly among towns and cities. While our custom interactive let you explore the inspections, its improtant to temper and contextualize your discoveries (some of them surprising!) with input from chefs, doctors, and national experts.
We reached out to a wide array of each when we conducted our look into the worst health inspection offenders in Worcester.
Prev
Next
6 Rampant Opioid Abuse
Massachusetts Drug Overdose Deaths Up 47% Since 1999
Last year we reported that Worcester's heroin use was twice the national average - Massachusetts is the top state in the country for opioid overdoses, and lifetime heroin use in Worcester is almost 5%, twice the state and national average.
This year a report recently released by the Trust for America's Health (TFAH) showed that overall drug overdose deaths in Massachusetts have climbed 47% since 1999. The Bay State is now ranked 32nd out of 50 states in annual drug overdose deaths, with nearly 11 of every 100,000 deaths resulting from an overdose. The majority of these deaths were the result of prescription drug abuse- opioids.
Prev
Next
5 Curbing Candy Craze
11 Ways To Help Kids Curb Their Halloween Candy Craze
This Halloween, while Central Massachusetts kids were gearing up for a candy extravaganza, their parents were dreading the sugar assault on their children's health.
Statistics that show that Americans buy nearly 600 million pounds of candy during the Halloween season. That boils down to about 1.9 pounds of candy per person.
Kate Roberts, a consulting psychologist to school districts throughout Rhode Island and Massachusetts, says that with obesity and diabetes on the rise, not to mention the scare you'll get at the dentist's office parents may want to limit some of this devilish behavior.
Prev
Next
4 Sale of St. Vincent's
Controversy Surrounds Buyer of St. Vincent + MetroWest Hospitals
On June 24th, Major US hospital operator Tenet Healthcare Corporaton announced its intention today to buy Vanguard Health Systems Inc for $1.73 billion, a purchase that would include Worcester's St. Vincent Hospital. The purchased marked the re-entry of Tenet Healthcare, a familiar and legally challenged for-profit hospital chain, back to Central Massachusetts.
Tenet owned the Central Mass. hospital once before, selling it to Vanguard in 2004. At the time, Tenet faced federal charges of Medicaid fraud. It wasn't the first time that would happen, and it wouldn't be the last. In the past decade, Tenet has shelled out more than $1 billion to settle a laundry list of legal charges. Read on to learn about the charges and for expert commentary on what their re-entry means for St. Vincent's and its patients.
Prev
Next
3 Nursing Home Rankings
Massachusetts Ranked #19 on National Nursing Homes Report Card
Massachusetts received a "B" ranking for nursing home quality of care from "Families for Better Care," a national nursing home resident advocacy group -- and earned the #19 top spot in the country overall.
The group published the nation's "first-ever state-by-state nursing home report card" by analyzing eight federal measures to rank nursing home quality.
But local experts warned that MA's ranking did not directly mirror the more local picture in Worcester. While roughly 2/3 of nursing home residents in Massachusetts are there under Medicaid programs, the number is closer to 3/4 in Worcester County, according to Ernie Corrigan with the Massachusetts Senior Care Association. So do some more local research- check out our complete ranking and ensure the nursing homes you choose are not among the 1/3 of Worcester nursing homes graded "below average".
Prev
Next
2 Nurses Fight at UMass
UMass Memorial Nurses Vote to Strike
Staff members at UMass Memorial hospital were embroiledinvolved in heated talks with the hospital's administration, with the Massachusetts Nurses Association (MNA) union at their side. 2,000 of the hospital's nurses were ready to take it to the next level. The nurses alleged that they were under staffed and putting patients at risk. The standoff dated back to mid-2012 and culminated around midnight on May 23rd, the night before the one-day strike was set to begin when a deal was reached to avert the strike.
The timeline:
November 15, 2012: UMass Memorial and Nurses Union Clash Over "Dangerous Mismangement"
December 13, 2012: Nurses Picket UMass Memorial Over Staffing + Pension Cuts
February 23, 2013: Local Nurses Say Hospitals "Skirting the Law"
April 11, 2013: UMass Memorial Nurses Prepared to Strike
April 12, 2013: UMass Memorial Nurses Vote to Strike
May 10, 2013: UMass Memorial Nurses to Hold One-Day Strike
May 18, 2013: UMASS Memorial/Hahneman Nurses Settle, University Nurses Pending
May 20, 2013: UMass Memorial Univ. Campus Nurses Strike Still Looming
May 23, 2013: No Strike—UMass Memorial and Nurses Reach Agreement
Prev
Next
1 Patients Rank Hospitals
New England's Best Hospitals Rated By Patients
Traditionally, hospitals are rated and ranked on a combination of sound technical care, adequate resources, and impressive statistics. But an increasing emphasis is being placed on perhaps one of the more important measures: the patient's perspective. With that in mind, GoLocal has sifted through and analyzed the results from a government-sponsored survey of more than 50,000 patients in 176 hospitals in New England (full chart here), and emerged with the first-ever patient-based ranking of the region's top hospitals.
GoLocal consulted with patients, experts, and hospital administrators for their take to contextualize the rankings- click here to read the story.
Related Articles
Enjoy this post? Share it with others.