Sen. Brown Maintains Edge In Central Mass
Monday, September 17, 2012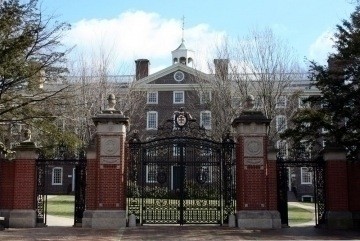 Republican Senator Scott Brown is still running strong in the region even as Democratic challenger Elizabeth Warren makes gains elsewhere in the Bay State.
According to results released by the Western New England University Polling Institute on Sunday, Warren leads Brown by 6 points, 50-44, among likely voters statewide.
The survey, conducted from September 6 to 13, coincided with the tail end of the Democratic National Convention where Warren delivered a prime-time address, which may account for some of her boost in the poll.
In the Polling Institute's last survey of the Massachusetts Senate race, conducted at the end of May, Warren led by just two points.
Robert Boatright, a Political Science professor at Clark University, said the poll was not without its shortcomings, from a relatively small sample size to a lack of under-30 voters.
"Despite that, I think the poll is probably a good sign for the Warren campaign," he said.
"She continues to consolidate the Democratic vote, apparently, but I think the race is a lot closer than this poll suggests."
Regional Breakdown
Support for Warren was most pronounced in Western Mass, where she enjoyed a 61-33 advantage over Brown in the Polling Institute's findings.
Warren also came in ahead among voters in Boston and its suburbs by a margin of 52-43. Respondents from the North and South Shores favored Brown slightly to Warren, 49-47.
In Central Mass, however, Brown still commands a sizable lead of 50-38, with 12 percent of those surveyed still undecided on the highly-contested Senate race.
The strong support for Brown in the region is in line with his performance during the 2010 special election in which he defeated Attorney General Martha Coakley to succeed the late Ted Kennedy in representing the Commonwealth in Washington.
Several of Brown's best towns, where he secured more than 70 percent of the vote two years ago, are located in Central Mass.
Winning Over Worcester
Both candidates have made appearances in New England's second largest city in September.
Brown met with supporters and small business owners at Worcester's Absolute Machinery, Inc. at the beginning of the month, where he was joined by City Councilor Konnie Lukes, one of the co-chairs of his "Democrats for Brown" coalition.
Warren spoke at the Democratic City Committee's Unity Breakfast last Saturday, appearing alongside Congressman Jim McGovern, Lieutenant Governor Tim Murray and Massachusetts Democratic Party Chair John Walsh.
However, Boatright doubted either candidate would zero in their efforts on a particular region of the Bay State. The race will hinge on undecided voters, and there has been no evidence that those still on the fence are more concentrated in one part of the state than another.
"Massachusetts is a small enough state that candidates can get around and focus on voters in all parts rather than coming up with a geographic strategy," he said.
"Warren will try to turn out votes in Worcester, to be certain, but I don't know that she'll work harder here than elsewhere."
50 Days To Go
With the Senate race winding down and only 50 days left before the election, both campaigns have shifted gears, and each candidate rolled out a first batch of negative ads.
"The surprise about the Brown-Warren race is not that it went negative, but that it took this long to go negative," said Morgan Marietta, a Political Science professor at UMass-Lowell.
"The two combatants are tied with seven weeks to go, so the tough shots are emerging and are likely to get worse."
State party organizations are gearing up for the fight as well.
"The polls are going to go up and down the next 50 days, and it's going to be a close race, but the one thing that won't change is that Professor Warren is a partisan ideologue with extremist views way outside the mainstream of the Massachusetts electorate," said Tim Buckley, communications director for the Massachusetts Republican Party.
"She is deeply hostile to our job creators, and is best known for being the founder of the radical Occupy protest movement and the originator of the 'you didn't build it' mentality that credits government with the success of the private sector."
Mass Dems Communications Advisor Matt House said the party will continue to aggressively reach out to voters in Central Mass to make sure they understand what's at stake this election.
"It's clear that voters across the Commonwealth are supporting Elizabeth Warren because she's a fighter for small business and the middle-class," he said.
"Scott Brown's votes to put Wall Street and huge corporations over working families are catching up with him."
Related Articles
Enjoy this post? Share it with others.