Cherokee Chief Denounces Brown Staffers for Tomahawk Chops and War Whoops
Wednesday, September 26, 2012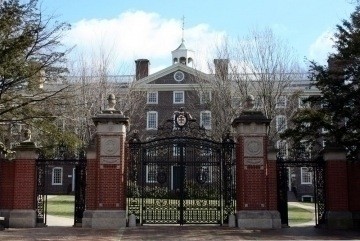 Principal Chief of the Cherokee Nation Bill John Baker denounced the actions of Republican Senator Scott Brown's staffers and supporters outside a campaign event in Dorchester on Saturday.
Several individuals linked to the Brown campaign were caught on camera mocking Democratic challenger Elizabeth Warren's claims of Native American heritage by performing tomahawk chops and war whoops.
"The conduct of these individuals goes far beyond what is appropriate and proper in political discourse," Baker said.
"The use of stereotypical 'war whoop chants' and 'tomahawk chops' are offensive and downright racist. It is those types of actions that perpetuate negative stereotypes and continue to minimize and degrade all native peoples."
Speaking on behalf of the Cherokee Nation, Baker said the individuals from Brown's campaign and Senate office who were involved must be held accountable for their offensive behavior.
"We need individuals in the United States Senate who respect Native Americans and have an understanding of tribal issues. For that reason, I call upon Sen. Brown to apologize for the offensive actions of his staff and their uneducated, unenlightened and racist portrayal of native peoples."
Baker, a Democrat, served as a delegate for his home state of Oklahoma at this year's Democratic National Convention in Charlotte.
"Senator Brown has spoken to his entire staff – including the individuals involved in this unacceptable behavior – and issued them their one and only warning that this type of conduct will not be tolerated," said Brown's Press Secretary Alleigh Marré.
"As we enter the final stretch of this campaign, emotions are running high, and while Senator Brown can't control everyone, he is encouraging both sides to act with respect. He regrets that members of his staff did not live up to the high standards that the people of Massachusetts expect and deserve."
Meanwhile, George Thomas, a Pequot member of the Affiliated Tribes of New England, called on Warren to offer up an apology of her own for her claims of Native American ancestry.
"Being of Native American and African American ancestry, I find it insulting and wrong for Professor Elizabeth Warren to claim minority status as a Native American at Harvard," Thomas said.
"Professor Warren has never reached out to the Native American community within the Commonwealth of Massachusetts to offer an explanation or an apology."
Thomas said Warren failed to acknowledge how her claims and actions affected the Native American community and that she fraudulently presented herself to Harvard.
Related Articles
Enjoy this post? Share it with others.