Common Wealth: Who's Hot and Who's Not in Mass Politics?
Friday, December 21, 2012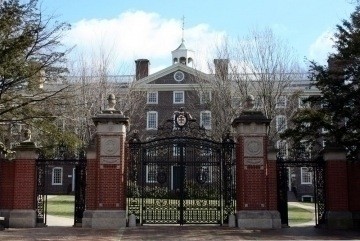 Every Friday, GoLocalWorcester takes a look at who's rising and falling in the world of Massachusetts politics.
Hot
Scott Brown: The outgoing Republican Senator got a bit of a lift this week when a new poll showed him coming out on top against potential Democratic challengers in a special election for senior Massachusetts Senator John Kerry's seat if he is appointed as Secretary of State for President Barack Obama's second-term cabinet. Since a Kerry appointment seems all but a foregone conclusion to most observers at this point, Brown's prospects are theoretically pretty good, but enough variables still exist that another special election victory is anything but certain.
Deval Patrick: All eyes are on the governor as well, as the possibility of Kerry bailing on his Senate seat inches closer to reality. Patrick said he would being speaking to possible appointees, and he seems to have a pretty long line of interested parties angling for a chance at some time in Washington. The governor's Milton home is also up for sale, priced at $1.5 million, which makes one wonder if Patrick might not be in the running for another office when his term ends in 2014.
Paul Giorgio: The Pulse Magazine publisher and Democratic state committeeman also served as one of the Bay State's 11 electors and cast his ballot on Monday in Boston. Diane Saxe of Grafton was elected president of the electors, and Giorgio delivered the nominating speech for Joe Biden during the afternoon event at the Statehouse.
Worcester City Council: The Council took some decisive action on Tuesday when it moved 10-1 to explore the possibility of taking the 14-acre Wyman-Gordon property near downtown, which was recently mentioned as a possible site for a hotel and slots parlor but has remained vacant for the past 15 years, through eminent domain proceedings. The move will hopefully either put the City in a position to ensure a top-quality gaming operation takes over the site or spur the property owners to action after years of allowing the parcel to lie dormant.
Gun Reform: The events of last Friday at Sandy Hook Elementary School in Newtown, Connecticut have revived conversations across the country about what types of weapons should be legal and who should be allowed to own them. Scott Brown has come out in support of reinstate the federal assault weapons ban he previously opposed, and it may be the only thing he and Democratic Senator-elect Elizabeth Warren agree on.
Not
Mass Roads: Next time you bottom out in a pothole, send the repair bill to Beacon Hill. A new survey by the Massachusetts Municipal Association found that, at it's current level of $200 million annually, the state's Chapter 90 funding, which covers repairs and upkeep for local roads throughout the Commonwealth, is coming up $362 million short. With only just over a third of maintenance and repair costs being funded, municipalities are left to pick and choose which road work gets done and to decide how to cover the price tag using local property taxes.
Fiscal Cliff: The Mayan Doomsday may have come and gone without a bang or a whimper, but the looming "Taxmaggedon" is looking like it's going to have some much more tangible effects on wallets in Worcester if Congress doesn't reach a budget deal soon. Massachusetts is poised to feel the impact of the fiscal cliff worse than most states due to the disproportionate effect cuts in defense spending will have on the state's defense industry.
MassGOP: The Bay State's Republican Party seems to have become more divided since the November election. With losses on the top two races on the 2012 ticket, President and Senator, and limited success on the state level, frustration among some portions of those under the big tent may have boiled over, as evidenced by the creation of groups like the Massachusetts Conservative Assembly. Now that Scott Brown is the Commonwealth's Republican establishment candidate, which direction the party will choose to go when it elects a new chair next month will be worth watching.
Related Articles
Enjoy this post? Share it with others.