Common Wealth: Who's Hot and Who's Not in Mass Politics?
Friday, November 09, 2012
Every Friday, GoLocalWorcester takes a look at who's rising and falling in the world of Massachusetts politics.
Hot
Elizabeth Warren: The Harvard law professor can now add Senator-elect to her list of titles after rolling to an 8-point victory of Republican incumbent Scott Brown in the highly-contested Massachusetts Senate race. The Democratic Party's massive get out the vote effort made Warren's road to being the first woman Senator from the Bay State much smoother than many observers were projecting.
Barack Obama: After weeks of polls showing a dead heat with Republican candidate Mitt Romney, President Obama cruised to a pretty sizable advantage in electoral votes, even with Florida still up in the air. His popular vote count, however, was lower at just 50 percent, and with the Republicans still in control of the House of Representatives, Obama's second term will be far from a cakewalk.
Medical Marijuana: Massachusetts voters approved Question 3, the medical marijuana law, by a wide margin this Election Day. It was another step in the more progressive direction laid out by the decriminalization law passed four years ago. One has to wonder if ballot questions like those that passed in Colorado and Washington this year, which legalized the recreational use of marijuana, are headed for the Bay State next time around.
Jim McGovern: Even though he was unopposed this year, Congressman McGovern was all over the Central Mass campaign scene this year. His office put its resources to work for a number of Democratic state candidates and added a hometown ground game to Elizabeth Warren's efforts in Worcester.
Voter Turnout: The biggest political stars this week were the Commonwealth's voters, who turned out in droves on Election Day. Secretary of State William Galvin projected turnout of more than 70 percent for the presidential election year, and while many voters faced long lines here in Worcester and elsewhere in the state, their sheer numbers left little doubt as to whether or not the citizenry is engaged in the political process.
Not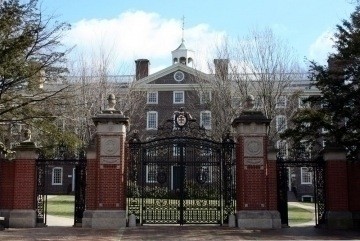 Scott Brown: Higher voter turnout brought in lower returns for now outgoing-Republican Senator Scott Brown. It seems his victory in 2010 may have been the product of circumstances, with the off-year election enabling his grassroots support to propel him to victory in heavily-Democratic Massachusetts. But with President Obama commanding a 20-plus point margin over former Governor Romney in his own home state, Brown's reelection effort was a long shot any way you look at it.
Mitt Romney: The former Governor was hearing it from both sides this Election Day. Pundits on the right were criticizing him for not being a conservative enough representative of the GOP before the polls were even closed, and he certainly fared no better with those on the left. The revelation that Romney had planned an eight-minute fireworks display in Boston to celebrate his victory on Tuesday night shows he was confident going into Election Day, but it seems American voters were less so.
Assisted Suicide: While Massachusetts voters were fine with medical marijuana, they drew the line at prescribing drugs to end life for patients with terminal diagnosis when they voted down Question 2 this week. The proposed law left open too many possibilities, and it will be interesting to see if it resurfaces four years from now in a different form on Bay State ballots.
Athena: Just when the region was recovering from last week's Hurricane Sandy, the Nor'easter rolled in to wreak havoc on Wednesday's afternoon commute. Worcester saw several pileups and a school bus end up in a backyard, reminding everyone that winter is coming, and it likely will not be as mild as last year.
Related Articles
Enjoy this post? Share it with others.